For those who don't understand SEO or have never tried it, it can be easy to understand why they don't think it is important. However, have a think about your business goals. Some of the main goals of a business include; get to the 1st page of Google, increase traffic to your website and increase awareness of your brand.
Do you know what can directly assist you in reaching those goals? SEO! Those who think SEO is irrelevant are certainly behind in the times, and SEO is definitely a strategy you want on your side.
Why your business should invest in SEO?
Increase the visibility of your website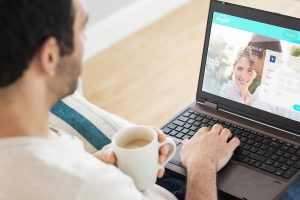 As the link building of your website begins to gain traction, so will the visibility. More consumers will have the ability to see your website and the products and/ or services you offer.
The more consumers on your website, the higher the likelihood of a conversion, and if consumers like your website they are also likely to return. Link building into external review websites is another great way to increase the visibility of your website. Also, more consumers than ever are now basing their decision on online reviews.
Therefore, if you don't have any reviews, how will consumers make an informed decision?
It actually still works
Don't let anyone tell you otherwise; the methods and strategies in place still show positive results for businesses. There are countless case studies and data proving the success of SEO strategies.
However, because there are a lot of companies with different SEO services and different types of SEO strategies that can be used, it is important to find the combination that works best for your business, to ensure optimal results.
Ensures a more healthier profile content
SEO is involved in all the different platforms you and your business are attempting the market on. Therefore, the positive effects of SEO will aim to improve your content to ensure that it is health and thriving.
When people think of SEO they think of Google; however, SEO is so much more than that as there are now many different types of search engines (for example; Facebook, YouTube, etc.).
These search engines rank in a similar way to Google, therefore if you want to increase your "ranking" on these sites, your content must be optimised in healthy ways (and this is done through SEO)!
There is a strong change that your competitors are using SEO
SEO gives businesses a unique advantage over other businesses that aren't using it. Are you willing to give your competitors an unnecessary advantage?
If you aren't trying to move forward and improve your ranking position then you are likely to be losing positions to your competitor. On the other hand, if your competitors aren't keeping up with the times and they don't use SEO, then you will have an easy advantage over them.
Read: Questions to Ask an SEO Company
As a content writer at SEO Shark, Tom is tasked with creating original written content for clients. From his experience in designing blog content and landing pages, Tom has developed a passion for digital marketing campaigns, particularly the use of social media in building brand capabilities. Tom enjoys research and keeping up to date with current news stories, particularly in the realm of sport, social media and business.
https://www.seoshark.com.au/wp-content/uploads/2016/09/seo-google.jpg
600
900
Tom Byrne
https://www.seoshark.com.au/wp-content/uploads/2016/11/logo-4.png
Tom Byrne
2019-05-22 07:59:00
2019-05-22 07:59:00
Reasons Why Your Business Should Invest In SEO