Gaining high-quality backlinks for your website is an essential part of SEO as search engines such as Google continue to rely heavily on links to determine the ranking of websites. If you can optimise your link building techniques to ensure that your website is one of high authority in the eyes of Google, your business will see a huge benefit overall. Regardless of if you are creating quality content, Google will be unable to find it with the absence of links.
Making yourself aware of various techniques that will allow you to combine quality content with quality links is one of the most effective SEO skills to master and will ultimately allow you to achieve many benefits for your business such as boosting your website's ranking, increasing traffic and becoming a trusted and reputable source within your industry.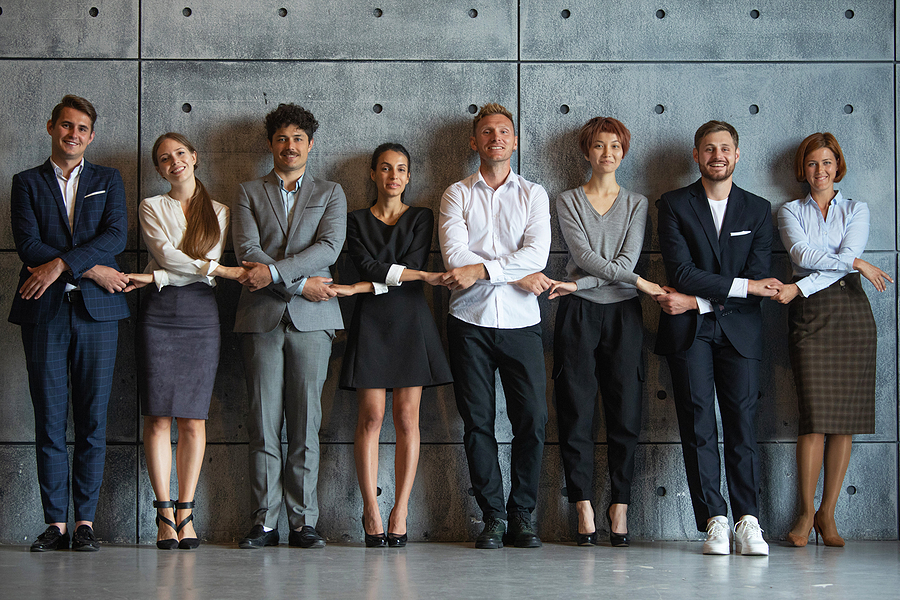 What is a link?
Before you begin, it's important to have a good understanding of the basics and gain a good level of knowledge on what exactly links are and why they are so important for your business. A link is a unique tag for your website, or for a page of your website, that when clicked, takes someone to this specific page. Links are a highly important form of currency on the web and are used by search engines to determine which websites are the most important or popular for certain topic areas. Only SEO experts providing SEO services should make them for websites to avoid any issues (contact SEO Shark for link building services).
A website that is linked to often within a certain topic area will be seen as authoritative and a good source of knowledge for that topic and will therefore be given higher rank in that subject area. For this reason, understanding links and how they can be used for SEO is a highly important skill to have for improving your reputation and visibility within your industry.
What are the types of links?
It can be useful to familiarise yourself with the many different types of links, such as 'follow', 'nofollow' or 'sponsored' to understand the pros and cons for each one, depending on your purpose. 'Follow' links are links that will be seen and counted by Google. They communicate to Google that the website they are posted on does value the link as reputable source and a good reference that should be counted towards the PageRank of the website they have linked to. For this reason, 'follow' links are often the most beneficial and most sought after when looking to improve your website's PageRank. 'Nofollow' links achieve the opposite result of 'follow' links. They tell Google that the website that hosts the link is unsure if the link is trustworthy and communicates to them not to count the inclusion of the link towards the website's PageRank.
Websites may do this, for example, in comment sections where they are unsure of the trustworthiness of the links that people may post in there. In other words, they don't want to contribute towards boosting this link when they are unsure of whether it deserves to be boosted. 'Nofollow' links are not invaluable however, as they may encourage other visitors to the website to click on your link regardless and therefore may increase your traffic.
'Sponsored' links clearly indicate to Google that the link is an advertisement that has been paid before and, similarly to 'nofollow' links, will tell Google that this link's PageRank should not be boosted. Having an understanding of the function of each of these links, what they say to Google and why each one can be beneficial (or not beneficial) for your website is a key first step in developing a link building strategy.
What is link building?
Simply put, link building is a method of boosting your website's ranking by getting other websites to link back to yours and show that they trust your content. It can be helpful to think of links as a popularity vote. When Google searches the web for links to rank on their search engine, they will preference a website that is frequently linked to and deemed a trustworthy resource for citation by other websites. In other words, the more high quality links you have on other websites, the more likely Google is to think that your website is one of high quality and one that deserves to be prioritised in terms of ranking on their search engine. It is also important, however, to build 'organic' links otherwise your website ranking can be harmed more than helped.
Because of this, link building can be a difficult task and one that requires a careful and well thought out approach. Your link building strategy should be tailored to ensure that you are getting high quality and natural links from other reputable websites. Steering clear of a link building campaign that looks too spammy is key for strategically building your website's ranking. If Google sees too much of your link posted unnaturally and on irrelevant websites, it can recognise that you are trying to influence PageRank and will penalise you. Understanding that there is need for a careful strategy in your link building campaign is key for its success.
What is a high quality link?
So what exactly is it that makes a link 'high quality'? Unfortunately, not all links are created equal and not every website you get a link on will be particularly beneficial for you. Some have more value than others and it is important to know this to ensure that you are obtaining the most advantageous links for your website. For example, larger more well-known websites linking back to your website will appear more impressive to Google. You are more likely to boost your ranking with a link from a prominent website with high authority and high traffic than from a tiny website that nobody knows about or visits. That being said, it is also important that the websites that are linking back to yours are relevant to your specific industry. If you have a plumbing business for example, a post on an unrelated website such as a food website will not appear natural and will often do more harm to your ranking. Google continues to improve its ability for finding unnatural links or linking patterns and is likely to penalise your site if you get caught out engaging in dodgy back linking practices.
While this narrows down your options for which websites to aim for in terms of link building, it also makes it more difficult as larger websites tend to be a lot trickier to get links on. The best way to think about 'natural' links is as a reference or citation within an article. A natural link will be one that does not appear to be an advertisement or a sponsorship but instead appears to be a link purely placed by a content creator within their writing as an extra source of valuable information related to the topic that they are discussing.
It should be attached to a relevant anchor (a keyword or keywords that relate to the topic of discussion and the website that the link will direct you to) and incorporated seamlessly into the content. In summary, the links that will be most beneficial for your ranking are ones that appear naturally within high authority and relevant websites. Quality over quantity is key for ensuring that you link building campaign is actually effective and benefits your website rather than harms it.
How will my business benefit from link building?
There are many reasons that your business should care about gaining links back to your website. There are three direct things that links can do for your website including boosting your site's authority, helping you rank higher in Google and also driving your referral traffic. While these are all highly important factors, there are also a number of indirect benefits that link building will have for your website and for your brand. Firstly, link building builds trust. Obtaining links from other websites show that your page is a reputable and informative source for people to visit. When other websites choose your page to link to, they demonstrate that they like you and that they like your content enough to include it in their own. This will demonstrate to their readers and to other websites that your brand can be trusted to provide relevant information on topic areas of interest.
Because of this increase in trust, link building will also help to build your brand. The more people are exposed to your website and your content, the more people will become familiar with you and the more you build the likelihood of converting new readers or customers. Increased visitors to your website will help you to grow your business and further gain recognition in the online world and within your industry. Due to this, link building can also increase your leads. If your content is truly high quality, the more your content is seen, the more it will continue to be shared by other websites. This will increase your traffic and your leads further and can also help you to build potentially valuable business relationships with other brands and companies. There are endless benefits to developing a link building campaign that both directly and indirectly help you to grow your business and its reputation in the community.
How can I create good content?
The first, most important step before you start your link building campaign is to ensure that your website is up to scratch. If you can present people with an impressive, high-quality website that is largely informative and helpful for visitors, people will be more likely to be comfortable and willing to link to it as a reference within their own content. Ensuring that your brand comes across as a trustworthy and reputable one within your industry is the first key step in getting other businesses related to the industry to link to you. There are a number of ways that you can optimise your content to make it shareable and something that people will want to link to.
The most notable way to do this is to focus on topics that actually interest people! Creating content that adequately informs people on topics that they are curious about is one of the best indicators of good content and will increase the likelihood that people will want to view it (and hopefully share it). Ensure your writing is clear and concise and that you have a structure that will make your content as easy to read as possible. Paragraphs and headings are your friend. Not only will it help you organise what you are going to discuss in your article, it also gives people a quick indicator of what to expect when they read it. People are quick to click away if they see a convoluted webpage that is not clearly demonstrating that it will deliver the answers that they are looking for. Your topics and the layout of your article should be eye catching and engaging, and are the first crucial step in creating good content.
Make it as visually appealing as possible by incorporating videos, statistics, charts or images. Ensuring that you use related keywords in your content can also help you rank for those terms as your posts get shared. You should also be careful to use synonyms too, however and you should avoid using keywords too much or they will appear spammy. Readers will quickly get tired of reading the same phrase repeatedly, something which will ultimately hurt the quality of your content rather than help it.
It is also important that you consistently update your content and add new posts as this will signal to Google (and to others) that your website is alive and active and focused on creating quality content that should therefore be given a good ranking. The final basic tip for creating good content is to proof read! Read over your posts to ensure they make sense and get other people to do the same. Often it is hard to see your own mistakes, having other people read your content back allows you to gain valuable insight on how people will interpret your content when they read it.
How do you go about getting links?
If you have extremely high quality content, there is a good chance that people will choose to link to you of their own accord, simply because they have found your page to be informative and a compelling reference for the content that they are writing. If this has not occurred, you may want to look at your content again or consider other strategies for building your reputation within your industry and within the online world. Try publishing a blog that allows you to consistently generate interesting content. It is also valuable to try your best to create content that is unique. That way when people are searching for certain topic areas, your content will be the first that appears to them.
Once you have ensured that you have optimised your content to be as desirable as possible, it's time to start increasing your outreach and making a positive impression on other websites that will make them more inclined to publish a link to yours. The best way to increase awareness that you have quality content worthy of linking to is to spread the word. Make people aware of your brand and of your content in order to inspire them to link to it. This may involve getting involved with your local community through activities such as sponsorships, competitions or loyalty programs that will increase people's awareness of your brand and make them more likely to visit your website.
Guest posting is another way to build your links and also develop valuable business relationships. Approach other bloggers or websites related to your industry and politely ask to write a post for their website. If they see that your brand is interesting and relevant to them and that the content you produce is engaging for their readers, they may allow you to do this. Be approachable and genuine. Building trust between your brand and other brands or readers is the key underlying element that will allow you to find success within your link building campaign and promote your business as a reputable one.
Conclusion
In summary, link building can be a difficult task as it requires an overall good understanding of the value of links, how to get these high quality links and how to avoid getting penalised by Google for breaking the rules. The key thing that link building relies on is quality content. If you are able to create desirable and enticing content for readers and for other websites, people will be inclined not only to visit your website and engage your services, but to share your content. This will serve to increase both your outreach and hopefully your PageRank. Be patient and strategic and focus on obtaining links from high authority, relevant websites that will post natural and beneficial links for your website to see the best results from a link building campaign.
We are a friendly and reliable team that pays detailed attention to your projects and management of your brand. Our team at SEO Shark has a passion for all things online. We constantly innovate using the latest professional techniques and strategies.
https://www.seoshark.com.au/wp-content/uploads/2020/11/What-is-link-building-and-why-should-you-care-about-it.jpg
600
900
SEO Shark Team
https://www.seoshark.com.au/wp-content/uploads/2016/11/logo-4.png
SEO Shark Team
What is link building and why should you care about it?