Think about all the content you've put together for your website and blog over the years. From landing pages to social posts to infograhics, businesses can spend a lot of time and effort in generating content to improve their SEO, as well as to deliver advice driven and valuable information to their audience.
As most of us are aware, creating original and valuable content is at the heart of the SEO. Without great content, then no-one would come to our websites or if they did, they would quickly bounce out. There would be no sharing of content or engagement. Google prioritises websites that not only have their keywords, headings and alt tags in place, but also those that showcase information of direct relevance to visitors.
However, content takes time to create. 1 blog post can take anywhere from 30 minutes to 3 hours, depending on research required, how fast you can type and the individual's ability to write content. Therefore, rather than starting from scratch for every bit of content that you create, it's best to learn how to make the most of the content you already have in order to boost your SEO.
Everybody knows that it's not just content that needs to be created, but original content. However, make your existing content work for you can also mean making it original. This isn't about doing a copy and paste job.
Here are some top ways you can use the content you already have to turn your existing content into new and unique content
Take a look at your old blog posts
How many blog posts have you written over the past year? Do you know which ones gained the most visits and comments? Do you know which ones got the most likes and shares on social media?
This is the first thing to look out for when embarking on upgrading your existing content. Some of your content may be more popular than others. This could be for a range of reasons, including its topic, catchy headline or style of writing.
Take a look at your most popular blog posts and simply make some tweaks to make it unique content once again. Tweaks can include upgrading the headline, refreshing the images, adding new links, adding new content, doing a grammar check and rewriting your paragraphs so it won't be identical to the original blog.
Also, are you sure you've shared all your content, through all possible available channels? Some of the time, individuals can write blog posts and share it on a couple of social media platforms, and leave it at that. You can actually make your content go further by making sure you're hitting all social media platforms, mediums and distribution channels.
A rule of thumb is choosing 4 popular social media platforms, such as:
Twitter
Facebook
Pinterest, and
LinkedIn.
After this, think about other ways you can turn your original content into unique content. For example, can you turn your post into a video and post it on YouTube. It could be as simple as you filming yourself giving a summary of your blog. Another great way to turn you blog most into something more, is summarising any key statistics into an infographic and posting that on Pinterest as well.
Once you have posted your blog on your key social platforms and transformed it into a range of different mediums, think about your other distribution channels. Do you have a customer database? Send out this blog to your customers if you have permission to send them marketing. Do you send out a monthly e-newsletter? Make your blog a part of the issue. You could even go one step further and collate all your popular blogs into an e-book.
There are many ways you can make your original content go further. All these tactics will encourage engagement, website traffic and sharing.
Collate your old content into 1 post
Social media is a great way to get your content shared and read, and in turn get more traffic to your website. But unfortunately, there are many social media users out there, and you may be one of them, that share a post simply by reading the headline.
There is nothing wrong with this. Social media is a fast paced world, and many users may have times of the day where they only read the headline and like the ones that relate to them. Then there are quieter times of the day where posts may actually get read.
However, this means there may be a lot of blogs that you have previously shared that may have not got the audience it deserved. An easy way to fix this is to create a blog that features links to a series of blogs. This blog could be based on a particular topic or theme.
For example, you might have a blog that is based on food and wine pairings. You might decide to create a blog based on a "winter menu". This blog could simply have a headline such as "The best food and wine pairing blogs this winter", then it would begin with an introductory paragraph, a summary of the blogs with links to each and a conclusion to wrap up the blog. In this way, you can create a new blog using previous posts, with a completely different twist.
Everyone likes compilations of content such as "the best of the best" or "the best of 2017". Think about ways you can combine all your content to make a blog post that aims to summarise the top tips, advice and information to give your content the best chance of going further.
Tweak social headlines
The nature of social media is that there will be many posts that a lot of your followers may have never even seen. So don't be worried about bombarding your followers with the same content. Therefore, changing up headlines and images for your posts is a great way to reuse your content and increase your online presence.
Think about your followers. What types of different segments can you drill down from your audience? This is a good place to start when thinking about rehashing your content. For example, you might have a headline that speaks to mothers. Can you change this headline to target working mothers in particular? Another way is to use a powerful statistic from your blog post and use this piece of information to pull your audience in.
There are many ways you can change and test your headlines for different audiences. Take the time to have some fun with this and see how your followers react. It can give you a deep insight into what future content you should be focused on creating.
A handy online tool to help you see what topics and issues are trending is BuzzSumo. It allows you to type in a topic and it will throw out the top web pages and content for that topic. Look at what the top stories and issues are about. It should give you an idea of how you might be able to tweak your headlines to engage with your audience.
Automate your posts
Now that you have spent the time tweaking your previous blog posts and social media posts, it's time to get them out to your followers. However, it can be time consuming spending every day ensuring that you are consistently posting.
However, consistently and regularly posting your content is a key SEO strategy and one that if not done can really let your strategy down. There are many automation tools online that can be used for free to help you with this. One of these is called Buffer. It allows you to add your social accounts to one platform and schedule posts for a later date.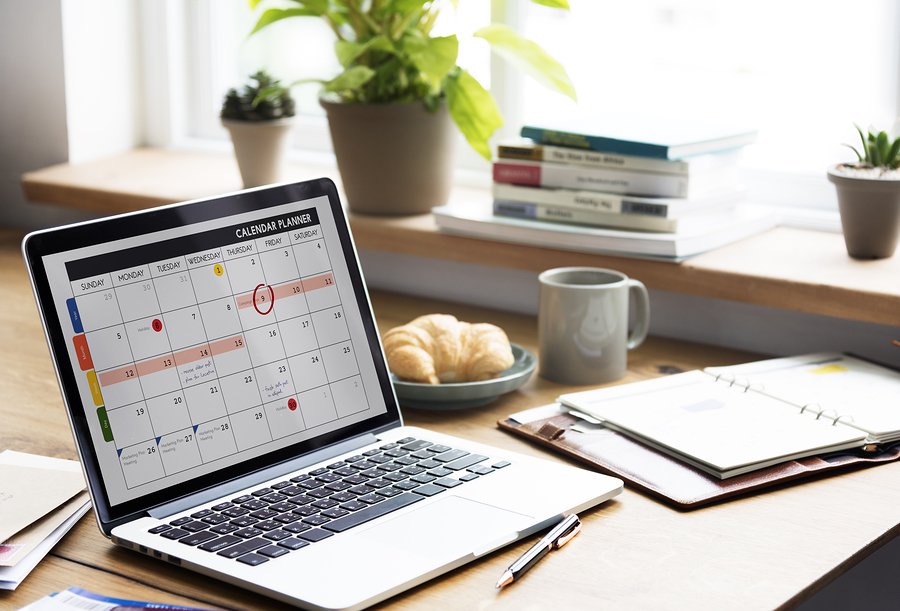 For example, you could sit down for 1 hour a week, and schedule all your posts for 2 weeks in advance. You can choose what goes out, on what day and at what time. Not only is it great for your website traffic and audience engagement, but it allows your brand to be seen as active, which is great for your business credibility.
However, automating your content isn't an excuse to just repeat the same content over and over. It's still important to take the time to change up images, headlines and upgrade paragraphs. Also, the more we can edit and review a piece of content, the better we can communicate our intended message and engage with our audience.
Edit videos
Videos are also a great source of content that can be tweaked and rehashed. Videos can at times be more time consuming than blogs, depending on the type of videos you create. There is editing time, lighting and imagery.
If you aren't the best at editing videos, there are many online freelancers that can edit your videos for a very small cost. Get a group of videos together and see how you can create 3 more videos out of it. They don't need to be long. Research shows that long videos aren't as engaging as shorter ones because people normally have a short attention span or don't have the time.
Think about the different topics you can create out of what you already have. For example, you might have a bunch of videos on how to clean a car. You can grab bits of the video to create two more videos; cleaning a car's interior and cleaning a car's exterior.
Or you might have a video that is meant to give an overview of how to put something together. You could create a step-by-step instructional video by simply placing some text slides throughout the video.
So, before you spend the time creating new content, take the time to see what you already have. Take a look at your most popular blogs or even web pages that you have. What are people sharing or commenting on the most? This will tell you what content to focus on and start editing to create your new post.
However, it's not just about rehashing what you have. You can also create new and original posts by leveraging off your existing posts. Collate a bunch of posts and package them together to create a new one. Choose a topic that is tailored to that group of posts, be sure to include links to your original blog posts, and voila, you have a brand new blog post. Also, this is a great internal linking strategy that can help increase your SEO.
The next step is to look at your social media headlines. Don't be afraid to do this. Not all your followers have seen your posts before. Think of how to tailor your headlines to speak to specific segments of your followers. Or simply pick out a key stat or thought provoking question from your blog as the headline. Don't forget to test and analyse your headlines. From this, you will learn which styles your followers are most engaged with.
Once you have all your new content ready to go, it's time to get automated. Take a look at free, online platforms that you can schedule your posts weeks ahead of time. It will make you look active and ensure you always have content for your followers.
Then there are your videos. Don't forget about using old videos to create new ones. There are ways to segment parts of your videos to create new topics. Get an online video editing freelancer to help you put these together if this isn't your strong point.
There you have it. You can actually get a lot of brand new, original content, without having to go back to the drawing board. At the end of the day, creating and sharing content should be fun. It is the core communication between your business and your audience. It should showcase not only what you have to offer and how it can benefit your audience, but also your brand values and business credibility.
We are a friendly and reliable team that pays detailed attention to your projects and management of your brand. Our team at SEO Shark has a passion for all things online. We constantly innovate using the latest professional techniques and strategies.
https://www.seoshark.com.au/wp-content/uploads/2016/06/go-futher.jpg
600
900
SEO Shark Team
https://www.seoshark.com.au/wp-content/uploads/2016/11/logo-4.png
SEO Shark Team
Top 5 Ways To Make Your Content Go Further For SEO