Internet Marketing Services for Blogs and Bloggers
Looking for website traffic? Or Improving your Domain Authority? Want to get more visitors every day?
Invest in Digital Media Marketing services for your Blog with SEO Shark!
Are you interested in directing more prospective visitors or customers to your blog?
At SEO Shark, we pride ourselves in increasing your website's SEO rankings. We also will work on improving your domain authority (DA) and drive internet traffic to your blog.
Whether it's local or global SEO – We do get page #1 results for search engines like:
SEO Shark is a Google Partner
As a Google partner, we have access to exclusive trainings, support and tools that are provided by Google for the purpose of helping and supporting you! The Google partnership identifies us as a trusted and reliable digital media provider.
As an example of our SEO, these are some of the many plumbing related keywords we used to boost our client's search rankings to the first page of Google:
authority blogs
blogs about life
blogs to follow
blogs to follow about life
best blogs in Australia
top blogs list
blogs about love
blogs about anxiety
blogs about books
blogs about food
blogs about fashion
blogs about dogs
blogs about travel
blogs about depression
blogs about life
Why you should choose us?
The leading SEO Marketing Service For Bloggers
In the world of SEO, blogging is extremely important. One of Googles biggest ranking factors is high quality content. Google is obsessed with fresh, new content. By updating your blog on a regular basis with new and updated content you are meeting Googles fanatic algorithms.
However, finding the time and knowledge to self-manage an intricate and complex digital marketing strategy such as search engine optimisation can take up valuable time that you could be for improving your product and services.
There are numerous services and agencies in the market available for optimising your website. None better than SEO Shark, the services are unique within the market in terms of no lock in contracts and no hidden fees, a service that many firms don't have.
What is SEO?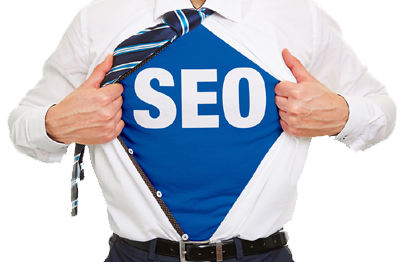 SEO – Search engine optimisation refers to the activity that attempts to improve search engine rankings. In its simplest terms, it's quality control for websites.
Getting noticed online is a goal that every business strives towards, by increasing rankings on Google (and other search engines); it helps to increase visibility, generate traffic to your website and potentially translate into sales.
With this in mind, SEO wholly relies on the search engines algorithm and the rules programmed by them. It is important to recognise that the traffic you generate can either be organic or paid.
Paid listings such as PPC (pay per click) are a strategy where you pay the search engine to have your website listed on the top organic search listings, your results will be displayed on the top or on the bottom of the first couple of pages. Your position in the paid lists will depend on your bid and the competitiveness of the keyword.
No one knows the exact formula Google implements to analyse the website, however there are many signs and strategies that have a positive impact on your website.
Who is SEO Shark?
SEO shark is a digital marketing agency with a goal get your website on the first page of the search engine results and excels at providing the best internet marketing strategies. These include:
SEO (search engine optimisation)
Website design and development
Social media marketing
Pay per click (AdWords)
Becoming more relevant online and capitalising on how users search for your business is an extremely effective marketing strategy. As the world is becoming increasingly more and more digital, the importance of search engine optimisation becomes greater.
You don't want your biggest competitors reaping the benefits of investing in a digital marketing strategy; ideally you want to be ranked higher on the search engines. Higher google rankings generally translate into higher traffic which in turn can convert into sales.
What Makes SEO Shark Different?
SEO Shark's services are designed specifically to increase the overall brand visibility of the brand which is imperative to remain relevant in the market place.
Quality internet traffic is the key to being successful online and often translates into higher sales and achieving goals. Our goal at SEO Shark is to push your website to the top of searches, drive consumer traffic and increase overall profit.
No Lock In Contracts
Part of the reason why we are so different is that we don't do lock in contracts, rather our business model caters for being able to leave at any time, if you are not happy with our services.
The flexibility of being able to do this means your valuable money isn't tied up in contracts that may last for months. There are also no hidden fees, you will be able to access the website and see the results and process for yourself.
How Can SEO Help Bloggers?
A massive part of SEO is content writing. Google loves new, detailed and fresh content. Blogs are a great way to meet these requirements. Content writing is not solely focused on incorporating as many keywords as possible, Google will recognise the keyword stuffing and penalise accordingly.
A good rule of thumb is to focus on a few keywords per blog post to ensure you are not keyword stuffing and producing high quality content. Be sure to double check how many times you have used a particular keyword after you have finished writing the content.
Benefits of SEO
SEO is an extremely important marketing strategy and should be high on the priority list. Getting noticed online has proven to generate into higher sales and traffic.
The 3 major benefits of SEO: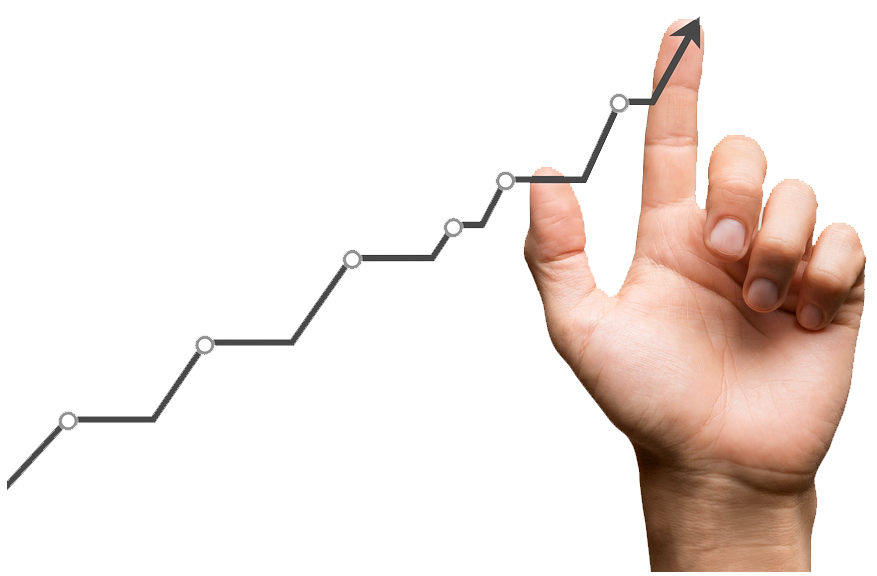 1. Increased Traffic
The top 3 positions on the search engine result pages receive a large majority of the clicks and impressions, hence ranking in these positions is imperative and can lead to significant increases in sales. With increased user traffic, things like brand awareness and resonance to your brand will follow.
2. Cost Effectiveness
It is one of the most cost effective marketing tactics because of the ability to target users who are keenly seeking for your services and/ or products. The inbound nature of the strategy helps businesses save money rather than outbound strategies such as cold calling.
Cold calling can be an effective strategy, but in terms of conversions and the ability to target relevant users, the SEO strategy is far more cost effective.
3. Brand Awareness
Because top ranking positions result in significantly higher impressions, the exposure created if your website is situated in the top 3 rankings can drastically enhance brand awareness.
The more your website ranks, the more chances you have with users to see your content and associate it with your brand and increase the awareness.
Content can be delivered in a way that attracts new or current customers within that market. Videos, podcasts and blog posts are great ways to deliver quality and creative content and increase brand awareness.
An example is a new burger shop in the eastern suburbs trying to infiltrate the already saturated market. While they might lose against a myriad of other burger outlets in the area, weekly videos and blog posts can push high quality content and attract new customers through this strategy.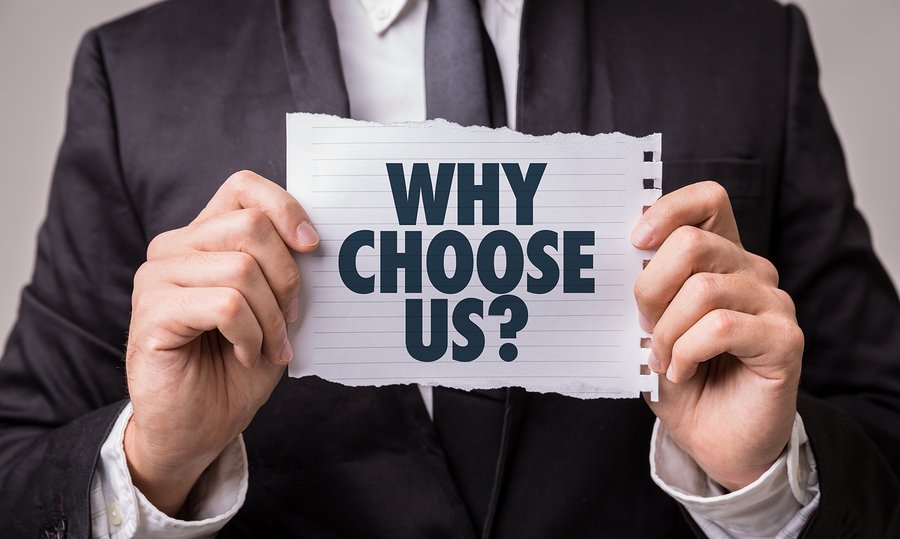 Why is it Important to use a Proper SEO Agency?
The SEO concept is a very complex and intricate one; it is not something that can be implemented overnight. Business entrepreneurs struggle to keep up with the constantly changing SEO world, just when people begin to think they have secret formula to content and keywords, Google refines the algorithms to focus on user intent which is more natural.
The best answer to ensure your digital marketing strategy is working is by hiring professional digital marketing agencies that are experienced and competent with search engine optimisation strategies.
Why invest valuable time and energy into SEO when you can just hire professionals who do this for a living, SEO Shark has built a business model with its team of highly experienced specialists with deep experience with creating exceptional digital marketing strategies.
The Process of SEO
Before beginning an SEO campaign, it is important to understand the fundamentals of the process. There are 5 crucial steps that appropriately describe the process.
1. Keyword Research
This step is crucial in determining a set of phrases that offer a good combination of important factors such as high usage by searchers and low competition within the search engines.
The most used phrases are likely the ones with the most competition, hence it may not be clever to devote your search optimisation efforts towards these competitive keywords. A more effective strategy is to find a set of phrases that have high user searches but are relatively low in competition.
2. Competition Research
A competitive analysis, using both online and offline competitors is the next step of the process. A series of metrics that analyses inbound links, domain age and social followings is a strategy used to identify competition and what they are exhausting their resources towards.
For example, if we see that the client has a low social media presence, then this would be a priority in the goal setting amongst competitors.
3. Content Building
Content is essentially the king when it comes to search engine optimisation. A site loaded with high quality content with high user traffic will translate into reasons to stay on the website and read the valuable information you have posted.
Writing content about your business and products you offer actively shows Google that you are expanding your sites content which the Google algorithm loves.
4. On and Off Page Optimisation
This refers to how well a search engine can locate through your website and index its content. Successfully optimising in this area involves the websites HTML tags or in other words coding, the speed in which the content is downloaded and its directory structure.
On page optimisation: Evaluates the user experience by analysing how easy it is to navigate the site, determine the quality of the content and how the keywords have been used in the content.
Off page optimisation: Unlike on page, off page refers to the activities you can perform outside the boundaries of the website. For example linking and social media marketing. The more referrals that a website receives; the search engine will therefore trust the content and rank higher in organic results.
5. Social Media and Link Building
The power of social media has become an increasingly chilling prospect for our online marketing community. Years ago social media strategies were extremely irrelevant, now it is almost mandatory for businesses to develop and maintain social media activities. The potential reach can attract a whole new array of customers.
Link building increases the likelihood of both the search engine analytics as well as the users looking for your products and services. As long as your links are high quality, Google views your links and ranks them accordingly. You can rank your online linking activity with a variety of free online tools.
Important Things To Be Aware of When it Comes to Blogging
It is said to be one of the best ways to deliver high quality content. The more unique attractive and informative your content, the more it is shared.
Getting your content shared is a key piece to of increasing your online visibility, so it is important to think outside the box and try and be as creative as possible. Let's take a look at some things that bloggers should beware of.
Add Creative Content (such as videos)
Engaging with users that is more exciting and unique plays a big role with increasing online activity. This provides an entirely new experience, all it takes is a couple of high quality content with relevant videos and your external links will increase in just a few days.
Identify your Niche
It is imperative that once you decide your niche, you stay focused on it. There is already a lot of high quality content out there. You will have to figure out how you can stand out better from the crowd. A strategy could be to identify the needs and wants of your target market.
For example if you're targeting products for young mothers, it would be pointless to write about topics that don't immediately relate to your target market, such as sports products.
Good Design is Very Important
The design can significantly influence how readers perceive the content. First impression is vital for the longevity and potential loyalty of the reader. If your blog is ugly and hard to read, you probably won't receive many visitors who will come back to read your content.
Wrapping Up
It is fair to say that a lot of people steer clear of writing quality content because of the time it takes to produce. It is no hidden secret that Google loves quality content; if you want to see results then it must fulfil these requirements.
Blogging especially must be creative and is very time consuming, not one for those self-managed business owners. Does the money you would spend on SEO and digital marketing services outweigh the costs of trying to do it yourself?
These types of agencies have the experience, resources and specialists to bring your online content to life and abide by one of Googles biggest ranking factors, new and quality content.
How much does SEO cost for blog websites?
Everything depends on your requirements, however, our prices start at $1,000 per month.
Are you ready? Do you want to get more visitors, more website traffic to your blog? Get in touch with us today!