When creating a new website for your business, it is important to build it with SEO in mind. If you make your new website SEO friendly you are on your way to building a better ranking in Google and other search engines.
SEO is a long term process and even though your website may be fully optimised, results will not come immediately. However, the first actions you take after your new website is up and running could potentially have significant impacts in your eventual search engine ranking.
Some of business owners prefer optimise their website by themself. However, some of them preffer to use proffessional SEO services offered by local SEO companies.
When starting your new website it is important to imbed good habits from the beginning. This means you won't have to go back later and fix a major problem or change the way you are doing something. If you build your website with SEO in mind then you are potentially saving yourself hours and hours of work down the line.
And remember: your website is never too small for SEO! You can run a campaign by yourself or start using SEO serevices from your local agency.
Every single website out there has the opportunity to benefit from SEO, no matter your situation. I hear a lot of people say that there is no point in spending money on SEO if no one actually visits my website. Well, the whole point of SEO is to help get people onto your website in the first place and make it more visible! Most of the time, the effects of SEO is like a snowball. It is difficult to get going, but once you do, it slowly becomes easier and easier.
For your website, SEO is one of the best types of foundation you can put in place. With the solid foundation that is SEO you can build your website bigger and bigger without it falling down or coming apart at the seams.
So now let's get into the best ways for you to do SEO for your small or brand new website!

These steps will ensure that you are, from the get-go, achieving the best potential rank for your targeted keywords as well as attracting as much traffic as possible.
Ensure you have a solid content strategy

This means making sure each page has enough quality content that Google or any other search engine will love. In recent years, nothing has been a more important ranking factor than content. Google loves large amounts of high quality content for a variety of different reasons, and this will help you get a better ranking. So, before you start to put your website together, make sure you have rich content that has the ability to engage and captivate your audience.
If you want to get on to the coveted first page of Google then data suggests that your content will need to be more than 2, 000 words. If your content is significantly lower than 2, 000 words, then it is unlikely that you will see a good ranking for your website. Naturally, writing 2, 000 words will take up more of your time, but the results should be worth it in the end.
Moz explains that you are also more likely to receive higher amount of links if you go into greater detail with your content. You may have heard of link building before? If not, have a read of the blog I wrote on what link building is and why it is important here.
Have a think about the type of content you want to create and what need or question you are solving to your users by providing this content. If you find a topic or area that needs your expert advice and your content will solve users answers, then you are more likely to gain links.
When it comes to creating your content, it is important to include your keywords (this is how you will be found in search engines). But one thing you should be wary of is including keywords in the wrong places or too many times. You don't want to be caught keyword stuffing as Google's algorithm can detect this and you are likely to be penalised.
Keywords are all about placement. You don't have to use your keywords excessively for it to be effective. You just have to know where to place it. The best way to get the most out of your keywords is to place them in the H1, H2, H3 and H4 tags on your webpage. It is important to go back are re-read your work to ensure the keyword placement is as natural as possible.
Mobile optimised website

It is important that you ensure your website is fully optimised to be mobile friendly. Making a mobile version of your website is NOT the same thing as creating a mobile friendly version. If you want to optimise your website for mobile you will have to do a lot more than simply creating a mobile version.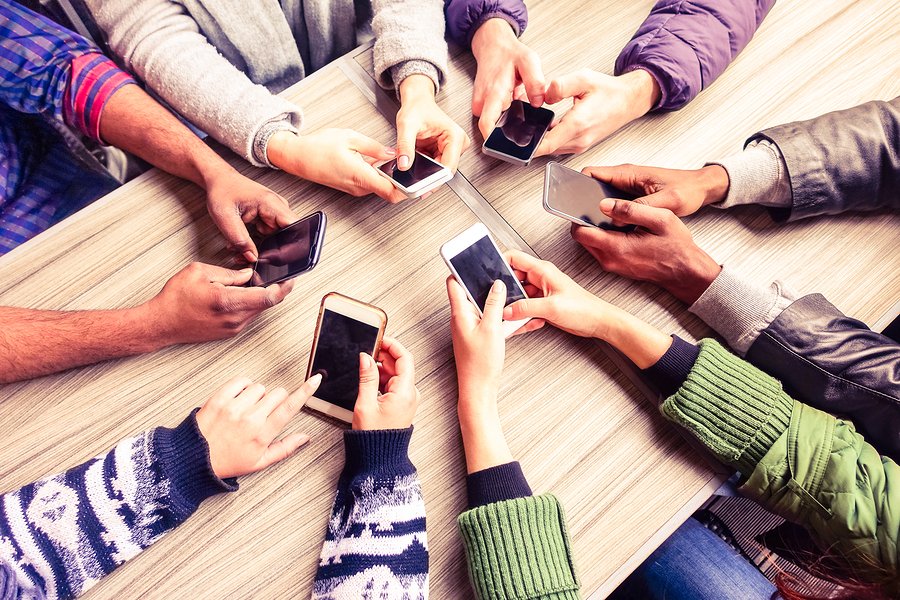 There are a lot of different aspects you have to think of when designing a mobile friendly website: for example, people will be using their fingers on mobiles to navigate through your website. This means you cannot have any of the link buttons too close together to stop users accidentally clicking on the wrong thing. Obviously the size of the screen on your mobile is much smaller than the desktop, this means all the proportions will have to change.
Don't use pop-ups
You should try not to use pop-ups on your mobile friendly website. It is annoying for users and this is something Google is cracking down on. A pop-up could be appropriate if a user clicks on something and this triggers a pop-up in relation to what they clicked. You will also need to ensure that the pictures and font etc. are the right size. As the screen is smaller, you will have to think about what you want users to see when they first click onto your website. What is the most important aspect of your website? Make sure this is visible on the screen straight up, i.e. users don't have to scroll to see it.
Website structure is thought with keywords in mind

Being a new website, it is important to structure it properly as this will have a significant effect in your ability to rank well with the desired keywords. If you want a high ranking (like everybody else!) you will need to structure each page of your website with a set of similar keywords. Structuring your website differently could lead to confusion by search engine crawlers (as well as users) and result in a poor ranking.
Let's think about it this way. If you are starting a new website for a flower shop, you would naturally sell a range of flowers, from roses to lilies to sunflowers, etc. Here, you would want each different category of flower to rank for its targeted keywords. This means that you will be attracting people who are looking for that specific type of flower.
In order to do this most effectively, you will need to break down your website so that its structure contains all the variety of different flowers you sell, with each webpage there is a different targeted keyword. An example of the different subpages for your flower shop could be as follows: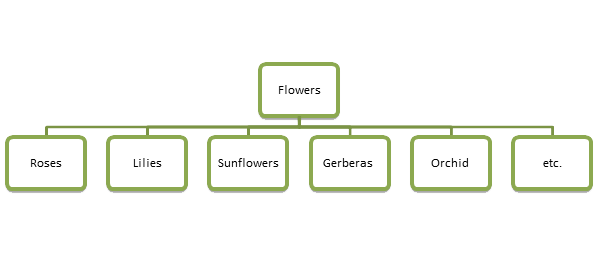 This type of structure has many benefits. Not only does it mean that your website is easier to navigate by users, it also ensures that there is a clear theme and clear target keyword on each different webpage. This allows you to create more precise and accurate keywords on each page and ensures that your keyword is actually relevant.
This structure means that you can also break each category down even further into subcategories! You can see this when we go back to our flower shop example:

This type of structure allows you to have at least one primary and one secondary keyword on each webpage. This forces you to broaden your thinking of keywords and ensures you have chosen solid keywords for every webpage. Each page will now have its own dedicated set of keywords meaning your website has high levels of relevance and this will also improve your visibility in terms of organic search.
Try to build links by talking to friends/ family and engaging with influencers

Building links is a very important part of the SEO process. It can be difficult to know where to start with link building. As said in the first point, you will need to create content worthy of sharing and linking. Then once your awesome content is created, you can move on to actually asking people to link your website. You should start with your personal network, i.e. asking your friends and family to link your website if that have their own, or even onto their social media accounts.
Once you have the ball rolling with links from you friends and family, you can then turn your attention to influencers. At the name suggests, influencers include anyone of high importance and have great *influence* in your industry. Bloggers with high influence are also important to target.
It is important to note that link building is a very slow process. This means you have to work towards your link building goals continuously and not give up if you don't see the type of results you want straight away. This is why making use of your personal network is so important. It only takes a couple of high quality and relevant links for Google to pick it up and start improving your visibility for certain keywords.
Set up a Google Analytics account for your website

When your website is first set up or small, it can be difficult to think where it will go in the future and you may not think of certain things because you think it would be better to do it later. I find that Google Analytics is one of those things business owners tend to put off. People don't set it up straight away because they think they don't need it because there is no traffic on their website. Well it is important to set up Google Analytics for you website from the very beginning because it will provide you with excellent comparison data in the future when your website starts gaining traction and users are visiting.
The best thing about Google Analytics; it's free! It is a tracking software that assists in monitoring a whole range of important details such as how users found your website and how they use it. Google Analytics is a must from the very beginning because it means you can easily spot opportunities for further optimisation of your website and keywords.
You may not think Google Analytics is important, but the data you gain from the beginning of your website will be crucial in the future. It can also be good to see how much your website has grown.
You don't have to worry about a complicated sign up process either and you can sign up using your Google account!
I can understand why people would think setting up a Google Analytics account wouldn't be important, but the data and facts provided about your website now will provide invaluable information for you in the future. You will want the information especially when your website starts to see a lift in ranking for target keyword as well as when your website starts to generate more traffic, to act as a comparison.
Conclusion

When designing a new website, or if your website isn't generating a lot of traffic, it is still important to think of SEO. Optimising your website for SEO is crucial and it is important to instil good habits from the very beginning. SEO is a long process therefore the sooner you start, the sooner you are likely to see results. Any website, no matter its size or how long it has been active, will benefit from an SEO strategy.
There are many different ways to positively change your website to ensure it is fully optimised for SEO. Once your long term SEO strategy is in place, you will know that you are doing all you can to improve your ranking. From quality content writing to a mobile friendly website; it will take continuous effort to achieve your SEO goals, but the work is certainly worth it in the end.

Read ➡ Get your Google search engine listing to stand out
We are a friendly and reliable team that pays detailed attention to your projects and management of your brand. Our team at SEO Shark has a passion for all things online. We constantly innovate using the latest professional techniques and strategies.
https://www.seoshark.com.au/wp-content/uploads/2017/03/seo-website.jpg
133
200
SEO Shark Team
https://www.seoshark.com.au/wp-content/uploads/2016/11/logo-4.png
SEO Shark Team
How to do SEO for Small or New Websites