Faster Conversions With SEO Optimised Websites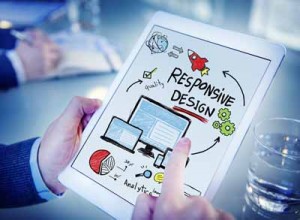 Designing a professional website is not just about using beautiful colour palettes and graphic designs. It should also be able to generate business conversions. That is why SEO matters a lot in how you design a particular website.
Take a look into some of these suggested tips that you can implement in your web design to make it SEO friendly and successful online.
Integration of Keywords
As a business owner, your ultimate goal is to generate conversions and leads and for which, you will have to make your website visible online.
Keywords are an important part of search engine optimisation and hence, should not be left out of your design strategy. It is therefore important that you get down to establishing your business goals first. Whom are you actually targeting out there? Are your target audiences global or local? Is there any specific region that you would like to target? There are many factors to consider when it comes to specific keyword integration and different pages on your website should cater to different keywords.
For example, if you have a landing page that is dedicated to a particular target audience, for example like coffee lovers, then go to Google AdWords Keyword Tool and find out the popular keywords that you could put to use. Next use them on the landing page. Do not however, cluster your landing page with too many keywords. Remember, one landing page should be dedicated to one particular keyword. It prevents from confusing a visitor who has just entered the page form the organic search result.
Some of the best places where you can place your keywords are – website banners, title tag, meta descriptions, meta tags (H1, H2 and H3 tags), Alt Texts, main website copy, URL and folder names.
Integration of Social Media Icons
Everyone is on social media. Your prospective buyers value social media just like the search engines. Incorporation of social media icons can help a website to rank better on search engines. Besides, it also leads customers believing that your business is up-to-date and right on track with everything that is going on around the internet.
When you design a website, do not forget to include your social media icons. Some of the social media icons that you need to take into account are Facebook, Twitter, Pinterest, LinkedIn, etc. Do not forget to take social media login seriously too.
Optimisation of Website Images
Website designers tend to focus more on text optimisation, while completely forgetting about image optimisation. Here are some SEO tips that you can implement in your image optimisation strategy.
When you use an image size for your website, keep it within 30 to 100 kb and a resolution of 72 dpi. Big images are difficult to load faster.
Incorporate keywords in the alt text section of your image
Place your images in relevant places only
Place the images inside similar folder names. This will ensure that the final URL of an image appears something like this – /images/image.jpg.
A good web design should always be SEO optimised. This helps to increase its visibility as well as the user experience.
https://www.seoshark.com.au/wp-content/uploads/2016/11/logo-4.png
0
0
SEO Shark Team
https://www.seoshark.com.au/wp-content/uploads/2016/11/logo-4.png
SEO Shark Team
2016-04-09 10:17:29
2016-06-21 17:39:04
Generate Faster Conversions Online With SEO Optimised Web Designs