Scheduling Posts On Facebook
When you are managing your social media profiles, a good idea is to schedule your posts with a social media management application. You can download them either on your computer or via your smart phone or other device. It can help you to make a larger impact on your followers' social media accounts.
Odd Hours
More and more people are online at odd hours. When you schedule your posts with a social networking management application, you can schedule your posts for any time during the day. That means you don't have to be online to post information to your page, allowing you to be able to schedule posts late at night or early in the morning, when you are out of office. If you don't have any applications, you can schedule your content manually, for example, on Facebook click Post and Schedule.
Active on Weekends
Another reason why you should schedule your posts is because it will keep your account active during the weekends, when people are most active on their accounts. People go on social networking websites like Facebook and Twitter a lot on the weekends. Due to the higher rate of usage during these hours, you can have a higher chance of getting your message out there. This will help you to give out information that people need about your business.
Higher View Count
Moreover, the more you post on your page and the variety of hours at which you do so the better a chance that you'll gain more followers and fans on Facebook. The more people see your posts, the more likely they will be to share the information with others. When other people see your posts shared on their friend's page, they will be more likely to share it with their own friends, and thus to increase the market for your items exponentially. By doing this, you will allow your followers to help you get your message out.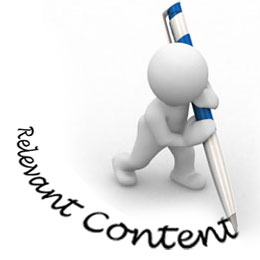 No Post Bottleneck
If you want to increase the speed at which people see your posts, you also want to avoid flooding the market with your posts. This can happen when you go online to post for a short period and then post everything in one shot. However, if you use a post scheduler to schedule your posts, you should be able to get more views on your posts, because they are spread out. Another thing that happens when you post a lot in one shot is that people will unfollow you, because you are clogging their stream. You want to post a lot, but spread out over time to avoid this.
Stay Relevant
The more often you have posts up, the more relevant your posts will be. This will help you to get your message across in a relevant manner. You won't be afraid of keeping your posts relevant, because you will have them posted multiple times during the day and at different times. When a pressing issue or event occurs, you may need to post that manually. However, you should always post something at least once every hour of the day. This allows your page to stay at the forefront of your followers' minds.
https://www.seoshark.com.au/wp-content/uploads/2015/03/schedule.png
299
357
SEO Shark Team
https://www.seoshark.com.au/wp-content/uploads/2016/11/logo-4.png
SEO Shark Team
2015-03-10 19:00:23
2016-06-21 17:48:08
Why You Should Schedule Your Posts on Facebook