The most important survival tool for any business in this stiff world of competition is to generate and maximize profit. There is one and only one way to go about it, which is to get more customers to know about your products and services. Conventional advertisement is still effective and being immensely put into use all over the world. However, with the advent of the internet, over the last decade, the whole concept of advertisement has changed. These days, you as a businessman can reach people located in any corner of the world. All you need to do is make your company and its details available over the internet.
Now that you know how to make your presence felt, you must be desperate to go for it!! But hang on! Before you do, I would like you to know about some basic features of online advertisement.
Once you are available over the internet, you will have people visiting your site. The number of visits together is called traffic. In this context, traffic is of two types: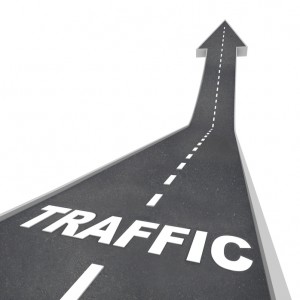 It is very important to know about the differences between the two, as these "traffics" constitute those who are likely to become your future customers. So you must know which one is more authentic and is more likely to generate genuine enquiries.
WHAT ARE SEO AND PAID TRAFFIC?
 SEO TRAFFIC – It is the direct result of the SEO power of a search engine to produce traffic for a specific keyword.
 PAID TRAFFIC – These are the visitors who visit your website from various ads and other online rewarded ad promotions. This data will show you how effective your online marketing program is in which you have invested money.
HOW SEARCH RESULTS ARE USED
In the case of search traffic, an awesome majority of users, almost 95%, prefer organic results over rewarded ads. Out of the top results returned, the first result receives the maximum number of clicks. This is how it works.
Before you get too fond of organic results, it is important to understand that at times, remunerated search results are more desired. It depends mostly upon the terms of the search, of course, but the searches which contain keywords, which are most likely to effect a financial transaction, earn more hits on waged advertisements than organic ones.
PAID VS SEO – WHICH IS THE BETTER OPTION?
"Better" is a relative term, and of course a matter of opinion. There are certain aspects you need to consider. There are three in fact. They are:
The type and nature of your business
Why you are present on the web
Your budget
If the company you run is service oriented, then in that case, high-ranking organic results are useful, as they carry a sense of authority and decency. In the case of companies which are product oriented or brand specific, paid ads are useful, as they help to drive maximum hits by conversions.
It could easily be said that both forms have their own advantages and disadvantages. It is up to you, as a businessperson who is looking to attract maximum number of people, to choose which one to go for, depending on the various factors discussed above.

Lucas specialises in: SEO (Search Engine Optimisation), link building, AdWords, social media, web development, business branding and reputation management.

Latest posts by Lucas Bikowski (see all)
https://www.seoshark.com.au/wp-content/uploads/2014/12/SEO.png
298
482
Lucas Bikowski
https://www.seoshark.com.au/wp-content/uploads/2016/11/logo-4.png
Lucas Bikowski
2014-12-14 06:00:39
2016-06-21 17:58:38
Paid traffic vs. SEO traffic in 2014