Optimise your Twitter Account
Among all the social media sites, Twitter is one of the most widely used. It has become an ideal platform for launching a social media marketing strategy. It is possible to gain a large number of followers In Twitter and reach out to newer ones. However, your performance in Twitter can be easily affected if you do not use the right engagement methods.
Here are a few tips to help your optimize your marketing efforts in Twitter so that you can improve your overall social media management activities.
Make Use of the Hashtag
The hashtag is one of the more powerful features offered by Twitter. In order to become a power user and leverage this social network for your business effectively, you need to know how to use hashtags effectively.
Transform the keywords in your tweet into hashtags to make the tweets easily searchable.
Avoid using more than a couple of hashtags. Too many hashtags can make your tweets harder to comprehend and makes them look silly as well. 2 hashtags are enough to increase engagement.
Search for Influencers
Twitter has features that make it easier to search for influencers. You can start by searching for a particular keyword In Twitter for which you need influencers. In the results shown, navigate to the accounts tab. Here you will be shown a list of accounts that make use of that keyword a lot. Select the most influential ones and arrange for them to become your influencers.
Responses
The pace in Twitter is incredibly fast. As a result, people expect others to reply to their tweets as quickly as possible. Therefore, you need to keep a tab on your Twitter notifications. As soon as a query or a tweet comes in, you should provide a reply. One hour is the typical expected time for a reply. By replying quickly, you can keep up the engagement rates.
Tweeting Structure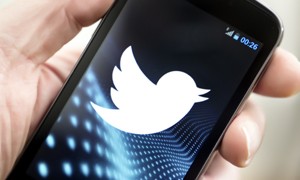 Apart from using only a couple of hashtags, there are a few other things that you should maintain while tweeting. A proper tweeting structure makes it more likely for people to retweet your tweets, thereby increasing the exposure received.
Limit the characters of your tweets to 100. This makes it more likely for people to retweet and it encourages engagement as well.
A limited character count also makes it easier to retweet.
If you are placing an URL, make sure that it has been shortened. Otherwise, you will be wasting valuable space for your tweet.
When tweeting, implement actionable words. This increases the CTRs and interest. Engagement is also improved as a result.
Other Tactics
You should spend a few minutes every day into curating your feed in Twitter.
Keep track of the time you are getting more replies to your tweets or using your handle. You can schedule your future tweets around this time to get the most response.
Do not forget to retweet the posts of your followers and fans.
Follow the topics which are trending and check if you can use them to make a tweet.
Another way for a viral marketing campaign is choosing our social media management services. Twitter can be a vital component for your social media management efforts. As a result, you need to start using it the right way.

Lucas specialises in: SEO (Search Engine Optimisation), link building, AdWords, social media, web development, business branding and reputation management.

Latest posts by Lucas Bikowski (see all)
https://www.seoshark.com.au/wp-content/uploads/2016/11/logo-4.png
0
0
Lucas Bikowski
https://www.seoshark.com.au/wp-content/uploads/2016/11/logo-4.png
Lucas Bikowski
2016-03-23 12:45:35
2016-06-21 17:41:47
Guide to Optimising Your Twitter Marketing For Better Results