If performed correctly SEO can be a massive source of traffic to your website. If not, it can be a total waste of your time, and no one likes to waste their time! That is why it is important to only deploy the best practices in SEO. That way you know you are getting the most out of your strategy.
It is important to note that SEO does take a significant amount of time, especially for newer websites. So, just because something you are doing for SEO on your website hasn't shown any results, it doesn't mean it's not working. Give your SEO strategy some time before you start to question its worth.
As well as this, due to the ever-changing nature of SEO, you need to be on top of all the latest advancements. Something that was considered best practice a few years ago may not actually be best practice anymore. SEO likes to keep you on your toes!
Keeping up with the latest changes means you can take full advantage of SEO and potentially even get a jump on your competitors. Like in many other industries, there are certainly a lot of different trends occurring in SEO right now that you need to be aware of.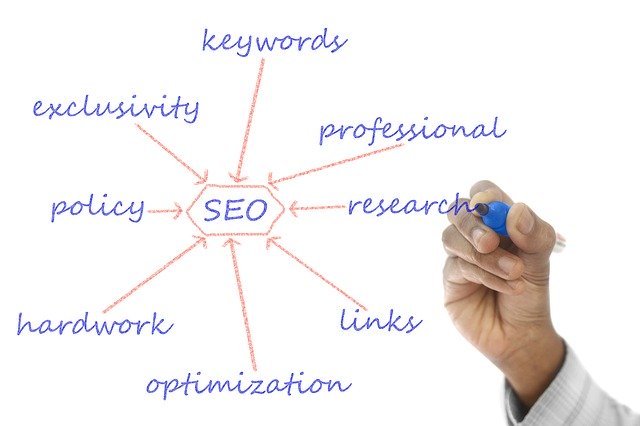 By knowing these latest trends and adjusting your SEO strategy accordingly, it is hoped that you can stay ahead of the curve and be the leader when it comes to SEO. In such a highly competitive space, that is the search engine results page, you need to give yourself the best opportunity to succeed.
So, have a look below at some of the biggest and latest trends to be sweeping and changing the face of SEO as we know it:
Expertise, Authoritativeness and Trustworthiness (EAT)
EAT is probably one of the biggest things people are talking about in SEO and this is something that Google has been looking closely at for a little while now. What EAT essentially means is that you have to show Google that the content on your website is written by an expert who has authority and trust in the industry.
Think about your own website and how you would convey that all to the user. It is important that you show to users that you are an expert in the field you are talking about.
How are you an expert? Have you got a degree in the industry? Have you got decades of experience in the industry? These are all vital things that search engines and users are looking for. Google is leading the fight against misinformation on their search engine, so it is important that EAT is top of mind.
If you have content on your website written by a specific person, it is vital that you develop a profile page. This is so search engines and users can see the person behind the content and helps to explain why they are experts and why their content should be trusted.
You will need a profile page for every person that writes for your website. If you are unsure of what the profile page should look like and the content to include, have a look at the major newspaper websites, they should provide a pretty good example.
You should also include other pages like a privacy policy, terms and conditions and a code of conduct page. This is all valuable information to Google especially as it explains the terms of your website and how you get your information.
Structured Data
Anyone that has previously dealt with structured data will know just how fiddly and annoying it can be. But unfortunately, the importance of structured data has only increased over the years. There is a lot of different types of structured data and you need to find the best types for your website
The good news is that search engines, like Google, are getting better by the day at reading the content on your website. The best news is that they still aren't perfect, so you need to give the search engines a helping hand to ensure they understand what you are trying to say. This is where structured data comes in!
Structured data isn't just important for showing up in the typical search results anymore. If you sell products on your website, structured data can help your website be displayed in the products section of search engines. This means that it becomes even easier for a consumer to purchase one of your products.
It can be difficult implementing structured data on your website, especially if you aren't particularly technical. But there are a number of different tools out there that can help you on your way.
A good first place to start is schema.org. This site lists all the different types of schema (which is also known as structured data) that are available to use, as well as examples. Some tools even all you have to do is input the data you want to be in structured data, and they produce it for you.
It is important that once you have your structured data that you check it in Google's Structured Data Testing Tool before you put it live on your website. Nothing is worse then doing all the work, but not double-checking it so you end up with invalid data.
User Intent
User intent is a massive talking point in SEO these days. You may be getting a lot of users to your site, but if they aren't the right type of users they may not convert.
No matter what type of website you run, there is some type of conversion you want the user to make. This conversion could be purchasing a product or downloading an e-book.
To ensure this conversion takes place, you need the right type of people on your site. This is where user intent comes in. Recently, Google's algorithm change (called BERT) focused on their understanding of what users mean when they search for something. Basically, trying to understand the searchers intent better.
If Google can understand the searchers intent better then they can offer better and more optimised results for that searcher. Google is getting better and better by the day at figuring out what the searcher means and providing them with the right type of results. Want to more examples? Talk to our SEO Sydney team today.
Mobile SEO
This probably isn't one of the latest trends in SEO, you should already be aware of this. But it is certainly one of the biggest! Mobile SEO in itself has changed dramatically over the years as more and more people use their mobile to search for things.
Google has seen this trend occurring and ensured they put more emphasis on mobile (which means we need to put more emphasis on mobile). It only takes a quick look at your data in Google Analytics to show what percentage of your users are on your website using a mobile device, compared to tablet or desktop.
Google has even starting crawling the mobile version of your website first. Also, if you are a publisher or have articles/ blogs on your website, you need to seriously consider getting AMP (accelerated mobile pages) for those articles.
In Google News and top stories, you'll likely find that most, if not all, of the articles featured are AMP (if you are searching in mobile that is!). You also need to ensure that your website is mobile friendly. This means that user experience should be just as good and easy on a mobile as it is on a desktop.
Link Building
Another aspect of SEO that probably doesn't come as a shock to you, but it is still one of the most important and talked about aspects. This is because the nature of link building has changed quite rapidly over the past decade or so.
Once there was a time where all links were created equal. This time has long gone! There are now a lot of different types of links, generally classed as good, neutral or bad. Yes that is right, there are now links that can actually do more harm then good to your website.
Now, the focus is more on quality and not quantity. A handful of quality links from valuable and well-known websites is much better then a pile of links from low quality and unrelated websites.
The problem many websites have is that it is incredibly difficult to find even one of those high quality links. But the good news is that there is a lot of information out there that can help you on you quest for quality backlinks.
Quality Content
One of the best ways to get those quality backlinks that you are searching for is to have a website with quality content. Quality loves quality! Content is pretty much the foundation of any SEO strategy and it is vital for on page optimisation. So, it is imperative that you ensure the foundation is solid.
Your content needs to be properly optimised and you shouldn't think of it as a "one and done" type of task. It can actually be beneficial to keep coming back to older pieces of content to give it a little bit of a touch up.
Content is so important because it has a hand in shaping a lot of other areas in SEO. From your internal linking strategy to your site structure, everything is impact by your content and how optimised it is.
Technical SEO
Certainly not everyone's favourite part of SEO, but it is still one of the biggest and most talked about areas. Technical SEO has shifted a bit in recent years and it is all about user experience. You need to stop building your website for solely search engines and think about how the user's experience will be.
If users are having a positive experience on your website, it will send signals back to Google that users are loving it. These kinds of signals include a low bounce rate, high number of pages per session, long amount of time spent on site, among other aspects.
Major areas in technical SEO that would also impact user experience would be mobile friendliness as well as site speed. If the user can't actually navigate your website on their mobile, that's a poor user experience. If the user can't get to your website because it is so slow to load, that's also a poor user experience.
In Conclusion
There is certainly a lot of think about here. There have been, and will continue to be, a significant amount of changes in the world of SEO. While some of the basics will remain the same, the way that you perform those basics is likely to keep on changing.
So make sure you continue to keep your eyes peeled for any of those changes and hopefully you'll be able to move ahead of the curve, and more importantly ahead of your competitors! Don't be afraid to try some of the latest and greatest trends currently in SEO.
We are a friendly and reliable team that pays detailed attention to your projects and management of your brand. Our team at SEO Shark has a passion for all things online. We constantly innovate using the latest professional techniques and strategies.
https://www.seoshark.com.au/wp-content/uploads/2020/08/bigstock-149857184-1.jpg
611
900
SEO Shark Team
https://www.seoshark.com.au/wp-content/uploads/2016/11/logo-4.png
SEO Shark Team
The Latest SEO Trends You Need To Know About