As kids we are told not to judge a book by its cover. However, we all know it is always a lot more tempting to pick up the exciting, colourful book with the awesome pictures on it, then the plain stock-standard book. This is the same for headlines. May it be for your blog posts or your website's landing page, it is important that your headline stands out from the rest.
Your headline is the first thing users will read and like it or not, it will determine whether they continue to read your post.
Creating relevant headlines are important as readers want to know what the topic is about. The headline will set the tone for the rest of the content! And don't you want to make a good impression? If your headline is not good enough to catch people's attention then all your content writing will be for nothing. As David Ogilvy, marketing genius once said:
"on the average, five times as many people read the headline as read the body copy."
Note: No matter the type of business you are running you should always try and write a blog attached to the company. A blog is very beneficial to SEO and will help get the message of your brand out into the web. Most of these tips and suggestions for headlines will assist when writing a blog post.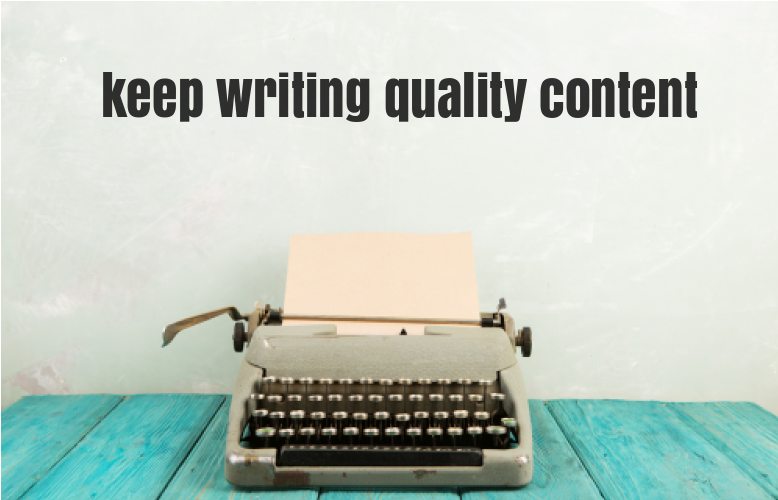 So why does your headline really matter?
Well, people do judge your content by its headline and if they don't think they will get anything out of it they won't continue reading. They will simply move on and ultimately choose a post with a better, more gripping headline. You may think that your headline adds no really value to the actual content, but without it no one would read your post. You spend a lot of time and effort creating read worthy content, but if you don't dress up the headline well, all of the effort would be wasted.
A good headline will convert your potential audience to your actual audience. Once users have been wooed over by your fantastic headline you can let the content speak for itself. It's the actual process of getting users to click on your link in the first place that is difficult.
So the importance of headlines has been explained, but now the all-important question has been asked. How exactly do I create share-worthy headlines that will increase the traffic on my website? Well, never fear! Listed below are the best 9 tips to create a headline that will get you the traffic you deserve.
A list
This refers to creating a headline with a listed number of tips or explanations. Lists are a good way to capture your audience because a list makes users think that there is less information to take in and that there is less work in any given area. Posts with lists in the headline are increasingly going viral. You have probably heard of Buzzfeed or a site similar and been intrigued by a topic that you didn't even think you would like.
Below is a screen shot from Buzzfeed. Four of the articles from their home page include a list with a certain amount of numbers. Aren't you just a little bit curious to see what the 21 little everyday changes that will make your 2017 even better?
So for example, instead of a headline like, "How SEO will improve your website traffic" your headline could read "15 ways that SEO can improve the traffic on your website".
However, creating the most effective list options is important, so try and test different varieties and numbers to see what works best. When users see a list in the title they are usually expecting short and sweet points on the topic. Therefore, no matter how many numbers you are including on your list, make sure you get to the point fast.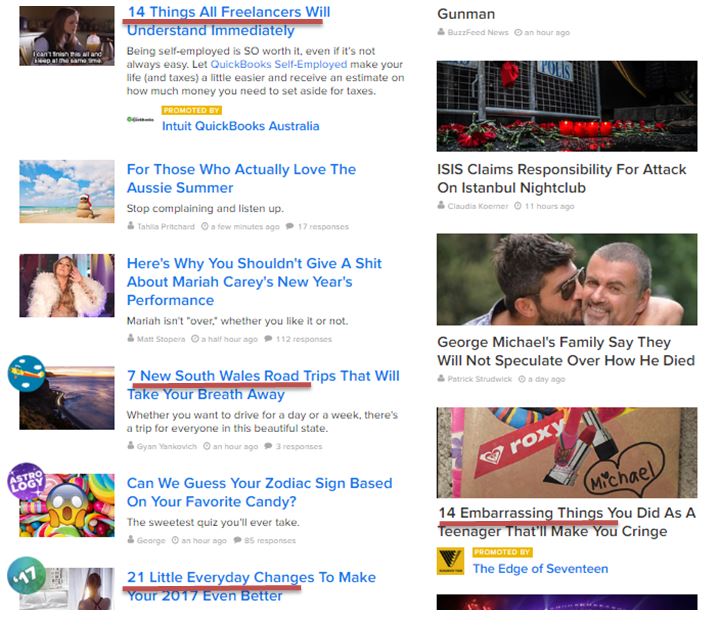 Use the magic word
Contrary to what our parents told us as kids, the magic word is not "please" or "thank you". The magic word for your headline is usually "free", "you" or the keyword you are looking to rank for in SEO. A headline should be short and you need to choose every word carefully. This means you have to know your target audience very well and understand what type of words they are looking for and what is relevant to them.
You might be wondering why the magic word includes the keyword you want to rank highly for. Well, it is important that your headline appeals to not only users, but search engines as well. A headline is an important part of your website's SEO therefore including a keyword will help boost your chances of ranking higher. However, do not go keyword stuffing. It is very obvious and search engines do not like it.
Advice for improvement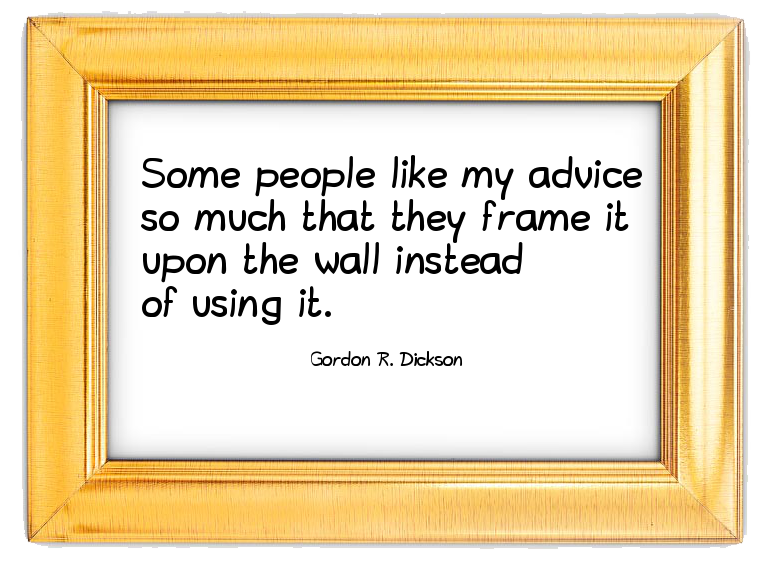 People are always looking for ways to better themselves or their lives. Therefore a headline offering a positive alternative to improve an aspect of someone's live is a good way to go. Adulthood is a tricky place and people are always looking for advice and ways to do things.
Offering advice is applicable in any situation and industry. So no matter the type of business you run you can include an advice section. This could be in the form of FAQs at the very least or actually writing a blog post about a specific issue.
Open and closed ended questions
Every website design has a slightly different audience they are targeting. Therefore it is important to try different types of headlines and analyse the results to see what works best for you. This includes trying open and closed ended questions.
If you are looking to encourage discussion, then open ended questions are the way to go. An example of an open ended question headline would be, "When is the best time to post on social media?"
If you are looking towards creating a headline that provokes curiosity, then closed ended questions is the best option. An example of an effective headline that includes a closed question about social media, for example "Do you create social media posts at the right time for your audience?"
If you don't know which one will work best for your website, test both!
Fast and easy
Everyone wants things quick, from their meal to their internet speed. If it's not quick and easy then they are likely to go elsewhere where someone is offering to do it more to their liking. This is because in general people are busier than they were before. People are working more and going out more as well. Therefore they are looking for something easier to make their life less complicated.
Your headline should also be short and sweet to drive home the message that your content will be quick and worthwhile to read.
Competition and/ or comparison
If used correctly this can be a very useful headline option to drive more traffic to your website. This could be useful especially for businesses who are offering two similar products. This type of headline takes away the power of uncontrollable reviews by customers and acts as your own review of the product and/ or service. For example if you are an SSL Certificate provider you could write an article on "Geotrust vs. Symantec – which SSL certificate is better for your business."
Or alternatively if you were a cleaning business, for example, a good content headline would be, "Professional cleaner vs. you – why you should always hire a professional to ensure your house is actually clean."
Another reason why this is such a good option is because of the ability to direct traffic from your competitor's website to your own. Write some comparison articles about you and your competitors with a catchy headline for more traffic.
Revealing a secret
A headline that alludes to the revelation of a secret is always a good way to drive more traffic to your website. However, with this type of headline you must be careful as these days there are many spam ads that have the headline of revealing a secret.
I'm sure you know what I am talking about. You probably have seen something similar to the below spam ad before.
Despite the negative associations these types of spam have given the 'revealing a secret' headline, this is still a good option to follow. Even if you aren't into gossip or anything similar, most people can't resist finding out a secret. No matter the industry you are in, you probably have some expert knowledge you would be willing to share. By spinning your knowledge into a secret that users must read to believe, you can get more traffic to your website.
An example could be, "The number one secret all marketing businesses are trying to hide from you." Let's be honest, aren't you just a little bit curious as to what the big secret is?
Recognise the balance of words to evoke the best emotion
Advanced Marketing Institute is a headline analysis tool that helps you get a better balance of emotions for your headline. They explain that there are three different types of emotion inside customer's head that your headline will impact.
a) Intellectual – these are words that are effectively used when you want to offer a product or service (especially those that require careful selection – for example an expensive product like a car).
b) Empathetic – these types of words usually bring out strong positive emotions in users. Also, their reactions are usually positive.
c) Spiritual – these types of words have the best potential to influence users emotionally and are likely to appeal to your potential users on a deeper level.
Know the best length for your headline
A recent study by Kissmetrics explains that users usually only read the first and last three words of a headline. Therefore, ideally, if you could limit your headline to just six words, it would be much more effective.
However, it can be fairly difficult to follow this guide as six words aren't actually that much. So, it is important to ensure the first and last three words of your headline include the most important words that you want your users to read.
Sucking people in with your amazing headlines
You can choose to use some or all of the above ideas for generating traffic building headlines. However, there are more ways to take things even further and more successfully suck people in to your content through your remarkable headlines.
Below is a quick way to come up with some exciting headlines. So if you are ever strapped for time you must remember this!
Stick to your best formula. Everyone has a way of doing things. If you are finding that your way is working, it is best to stick to it. If not, find a better formula that works for you and drives more traffic to your website.
Make use of important power words. These are words that help trigger a response. It can sometimes be difficult to think of good and effective power words. Have a read of Smart Blogger for some of the best power words: https://goo.gl/buhvDa.
Give a headline analysing tool a go. Advanced Marketing Institute offers a great and free analysing tool to help test the effectiveness of your headline. This tool will help you determine your Emotional Marketing Value (EMV) score.
Conclusion
Headlines require more effort than just a quick last minute add on. You should take the time to review and develop headlines because interesting headlines are more likely to drive an increased amount of traffic to your website. Headlines are a significant determining factor of the success or failure of your content. You may spend a lot of time developing the best content ever, but without a solid and engaging headline to back it up, users will never read it.
We are all living fast lives and it is understandable that you can't spend a lot of time on the creation of a good headline. But what about just 10 minutes of brainstorming? This extra time could be well spent and assist in driving more traffic to your website.
*****

Read ➡ Ten Funny Social Media Posts from Big Brands
We are a friendly and reliable team that pays detailed attention to your projects and management of your brand. Our team at SEO Shark has a passion for all things online. We constantly innovate using the latest professional techniques and strategies.
https://www.seoshark.com.au/wp-content/uploads/2017/01/reading-headings.jpg
133
200
SEO Shark Team
https://www.seoshark.com.au/wp-content/uploads/2016/11/logo-4.png
SEO Shark Team
9 Tips on how to write a headline that will drive more traffic to your website