Start Receiving Google Rating Stars
In order to get started, we need your billing information.  You add this information before you click "Submit Order". You will receive an email with all details (that is, a URL to your client panel, username and password).
You will have access to html code which should be placed on your website. It is easy to set up. If you have any questions or if you need any help, please send us a message here.
Disclaimer: SEO Shark Pty Ltd is a "Shopper Approved" Partner. By signing up, you agree with all terms and conditions provided by them, including their data collection policies.
Here are some Benefits and Features of Having Google Rating Stars
Hand Pick Reviews
With the Hand-Picked Reviews feature you can create an ever-growing list of your best reviews to prominently display on both your certificate and widgets.
Email Notification Control
Take full control of your email notifications in order to optimize your time, while effectively managing the ratings and reviews you receive.
Custom Seals and Certificates
With a Custom Shopper Approved Seal and Certificate, you are able to display all of the great customer ratings and reviews you've collected!
Shopper Approved Facebook App
Easily display all your customer feedback, ratings and reviews for your Facebook visitors to see. This is a perfect environment to share your social proof and build relationships of trust.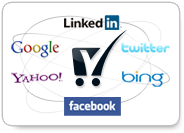 SEO & Social Media Syndication
Shopper Approved has several tools to help your ratings and reviews get displayed on sites like Google, Yahoo, Bing, Facebook, LinkedIn, and more!
Review Widgets
Review Widgets give you the ability to add hand-picked reviews to your web pages for visitors to read while they're shopping.