Everyone knows the saying, "a picture is worth a thousand words". Well this also applies to design features. It is important to have unique design features and images as these will not only keep users more engaged with your website, it will also help your website stand out from competitors. Images and design features ensure easy navigation of your website.
It also increases the likelihood of users remembering your website. However, there are many design features on offer for your business to choose from.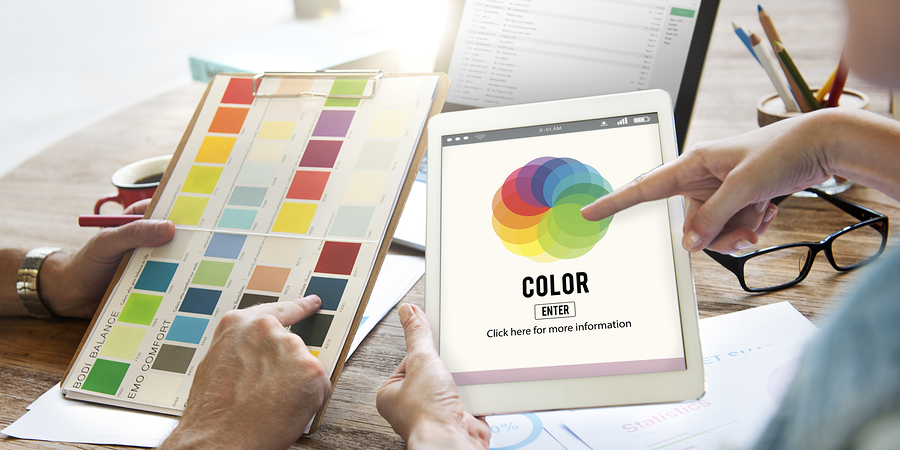 Once implementing these features your website is sure to have a very unique feel and hopefully increase user engagement.
Colours
It is important to not just stick with the normal colour scheme. The actual colour of the image is just as important as the image itself. Most businesses seem to stick to neutral or white because it is the easiest. Well this also makes them boring. Try something new and bold to create instant engagement and excitement on your page. Try not to stick to one colour, but use an array of colours that complement each other.
Different colours also convey different meanings so make sure you do your research so you are sending the correct message to your consumers. Colour instantly draws the eye of the reader so make sure there is colour on or near any call to action buttons you may have on your website.
Movement
Movement is gaining in popularity as many businesses understand the benefits. The movement on your website should remain simple and it is important not to have too many moving. Too much movement can distract the user and create confusion.
You could also limit movement to only the homepage as this is the most important page. On our homepage, we utilise the use of movement.
Shapes
The use of shapes is a simple yet important design feature. Shapes like arrows should be used to direct your users. Research shows that many consumers skim over what they feel is irrelevant and they try to focus on what they view is important. Shapes are an easier design feature that helps consumers determine what is important.
Like with colours, different shapes convey different meanings so make sure you do your research to find the shapes that best match your message. It is important to not use too many different shapes as it can create confusion and more often than not the shapes don't complement each other.
Whitespace
Some individuals few whitespace as a wasted opportunity, however, there are many advantages of having a few whitespaces on your website. Whitespace helps consumers focus on the components of your website design that really matter.
The users don't become confused and they are able to quickly identify what they are looking for. Whitespace also makes your website look neat and tidy.
Each section of your webpage can be grouped and separated by a whitespace. This ensures that the information on your website is easy to locate and understand.

Read: Tips for Creating a Website that is Mobile Friendly
We are a friendly and reliable team that pays detailed attention to your projects and management of your brand. Our team at SEO Shark has a passion for all things online. We constantly innovate using the latest professional techniques and strategies.
https://www.seoshark.com.au/wp-content/uploads/2016/08/design.jpg
1000
1000
SEO Shark Team
https://www.seoshark.com.au/wp-content/uploads/2016/11/logo-4.png
SEO Shark Team
Design Features that will help your Website Stand Out