Your homepage is important. It is probably the first page consumers are going to look at and it sets the tone for the rest of your website. More often than not, if your homepage isn't up to scratch then users won't click onto other one of your webpages.
It therefore becomes vital that you optimise your homepage for search engines. And let's be honest, you probably have already been doing this (even if you didn't know). But it's not as simple as you make think.
Yes, some components you always include by default because you understand its importance. However, there are other, slightly more complex areas which you are probably either forgetting or unsure on how to implement.
A lot of different experts have fairing views on what encompasses good homepage optimisation. Lucky for you, I have done my research and found the components of an SEO friendly homepage that most experts believe are vital.
There is a lot more competition out there and it is becoming even more difficult to secure a good ranking on Google. If you have a particularly difficult set of competition it can sometimes be difficult for your homepage to reach the first page of search engine results, even though your homepage is typically one of your most authoritative pages.
Some experts (like those from Yoast) believe that businesses shouldn't waste their time attempting to rank and fully optimise their homepage especially if their brand name includes keywords that other competition is looking to rank for (i.e. "Cute Socks or "Christmas Cookies").
This is because the competition is just too fierce while other businesses are focusing on targeting that particular keyword. Yoast believe that businesses would be better off targeting their efforts elsewhere and not to set a focus keyword.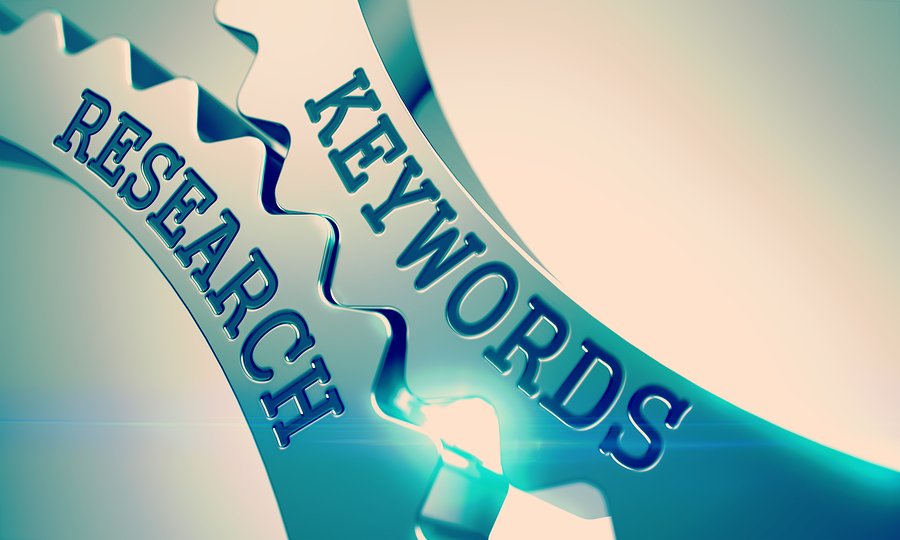 Just because it can be difficult and sometimes seem pointless to look to set and rank for one keyword on your homepage, it doesn't mean that you should give up altogether. Optimising your homepage is important and you just need to look at it from a different angle!
When you take the easy way out and virtually give up optimising your homepage, you could actually end up losing some traffic. Also, instead of focusing on one important keyword for your homepage, try to include a couple of other keywords. These keywords will usually play a secondary roll, but then you are able to rank for more than just your primary keyword.
Let's now look at the goals you should have in mind when building an SEO friendly homepage:
Goals for your Homepage
It is always important to have goals. If not, then how do you know what direction you are taking? In terms of the goals you should have for your homepage, there are 3:
Describe to users and Google what your business is about, i.e. just a general overview
Allow for further navigation, i.e. ensure the structure of your website is explained and easy to follow from the homepage
Provide answers to common questions your users may have about your business, i.e. how will they get in contact with you, do you any sort of social influence
How do you Achieve These Goals
That's easy! Use SEO to achieve these goals! Yay done moving on…
Unfortunately it isn't as simple as that. There are a lot of smaller components that need to be implemented to ensure your homepage is completely SEO friendly.
But don't worry because I'm going to explain these essential components to make your homepage more SEO friendly. Have a read of the top 7 components below:
Company Explanation
This is probably the most important component. If you don't explain what your business is about then how can you expect people to stay on your website? Not only will you simply need an explanation, but the explanation needs to be clear and concise.
Don't waffle on or confuse your visitors. After reading the homepage explanation, users should completely understand what your business has to offer. It doesn't have to be a long explanation, just a few lines so the visitors can get the general gist. Save the extended version of your company explanation for the "About Us" section!
Here is SEO Shark's short and clear business explanation:
When explaining your business it is important that you establish your unique selling point. For SEO Shark, our unique selling point is an honest and reliable service.
It is also important to include a little bit more detail, if needed. By including further detail it helps visitors as well as Google have a greater understanding of what to expect from your business and website. Usually anywhere from 200 to 400 words is acceptable.
Even then, sometimes it could be more effective to leave your homepage with only a couple of sentences. So long as that is enough to provide your users with a quick overview of your business. Do whatever you think works best for your website.
Keywords
Keywords are certainly a tricky area for your homepage. As I explained in the introduction, there are a lot of varying opinions. But this is what I (and many other marketing experts) believe:
You shouldn't just be focusing your efforts towards one branded keyword. You need to spread the love around!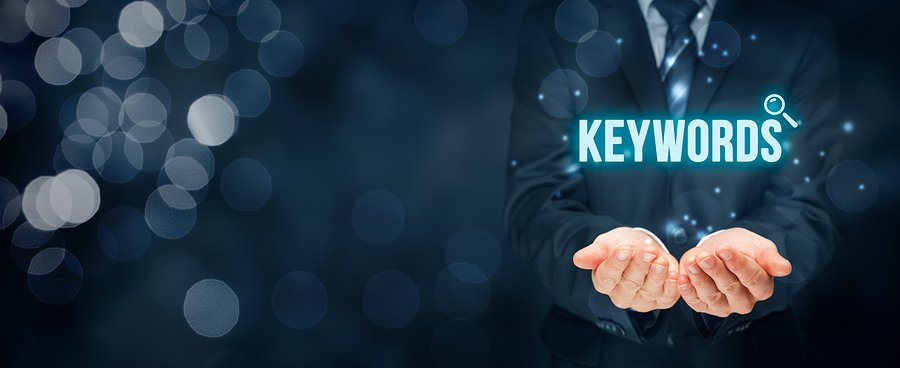 Chose a small selection of keywords that you want a particularly good rank for and use them on your homepage. When businesses develop keywords, majority of the time they will have primary keywords and secondary keywords.
You should include your primary keywords on your homepage.
These keywords will need to tie back to the general theme of your business. This means nothing too specific. For example, if you were a rubbish removal service your primary keywords may include:
rubbish removal
junk removal
rubbish removal sydney
These are the keywords that you should feature on your homepage. The rest of the keywords obviously still need to be on your website, just not on the homepage. This also sends the message to Google about what you believe to be your most important keywords and subsequently helps to boost the SEO of your homepage.
No matter whether it's on the homepage or other pages of your website, you should always include the keywords in a natural manner. Do not keyword stuff! Google hates keyword stuffing and if you are deemed to be in the wrong, you may receive a penalty.
If you are having some trouble thinking of relevant and quality keywords, then you are one of many! But don't worry, you can use this amazing tool called Keyword Tool to search for other keyword options. It's free for basic access.
All you have to do is input a keyword and the results will be displayed. You will be shown great examples of keywords similar to the one you inputted. However, if you want more details on search volume, cost per click and AdWords competition, you will have to sign up for an account.
Logo and Site Navigation
This is pretty easy and probably isn't news to you. You should always include your logo on your homepage (and in fact every page on your website).
Your logo is a very important part of your branding and it is how you distinguish your business from competitors.
Navigation is also important. This will include showing how a visitor can get from one webpage to another. Instead of searching through pages and pages of your website, the navigation on your homepage allows them to quickly find the place they want to be.
For example, here is the navigation for SEO Shark's website:
If I was a visitor on the website and I wanted to find out more information about their SEO services and in particular the SEO packages on offer I could easily navigate myself where I wanted to go:
See, easy!
Headings
Headings mean a lot more in SEO then they do in most other places. Your homepage should be filled with different headings to break up the site. You should also look to include your primary keywords in some sort of heading.
When you use a heading, you signify there is a new section or topic. It helps visitors to better understand the flow of your homepage.
You should use headings and subheadings like I am in this blog. For example so far in this blog, heading 1 includes the most important words (i.e. the title "Steps To Creating The Perfect SEO Friendly Homepage").
Heading 2 are the sub categories that have importance (i.e." Goals for your Homepage" and "How do you Achieve These Goals"). Then there is a further sub heading (number 3), under this includes other important components (i.e. "Company Explanation", "Keywords", "Logo and Site Navigation" and "Headings").
By having your headings in this way you are creating an hierarchal flow which is very logical and easy to follow.
Call To Actions (CTA)
Obviously you need to have a CTA on your homepage. You need to make it as easy as possible for visitors to get in contact with you or sign up for your newsletter, etc. CTAs come in all different shapes and sizes, so make sure you develop one that can be well integrated with your homepage.
When developing your CTA you must think of a few key questions:
Is it in a noticeable spot (i.e. above the fold)?
Is it clear?
Is it direct and to the point?
SEO Shark's CTA is all these things. Have a look:

Social Proof
Showing social credibility has now become a very important element of a homepage. This doesn't just involve social media but also components such as testimonials and reviews etc. This will have a positive influence on your homepage and show visitors that you have happy clients.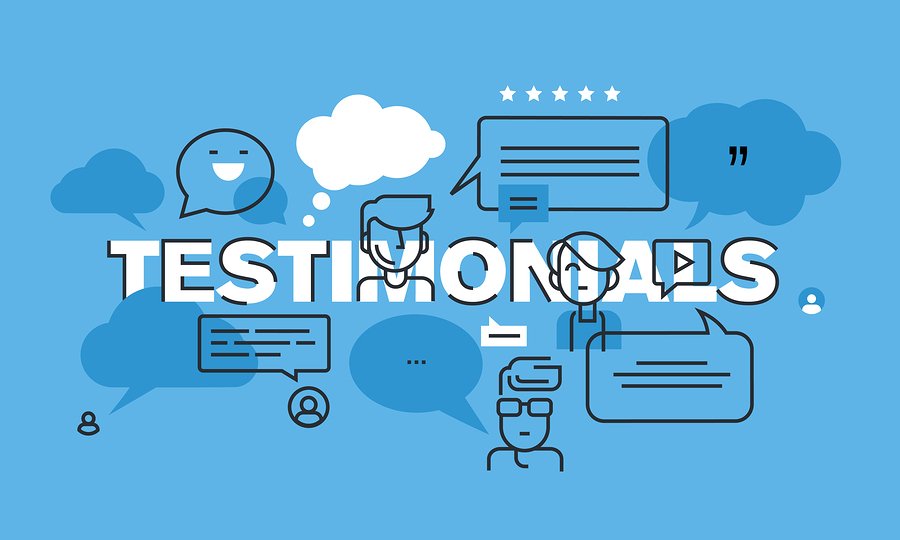 By including social proof, you are organically including rich text that Google loves. As well as this, consumers now trust the opinions of other consumers more than ever. So by including positive reviews etc. you are more likely to get business, rather then you just waffling on about how good your business is.
Meta Description
This is such a simple component, yet sometimes it seems to get overlooked. I'm talking about the meta description of your homepage.
A meta description is the explanation of your website on the search engine results page.
This is SEO Shark's meta description:
Obviously you will want to include your main keyword in the description as well as providing a short explanation of the business. This should be fairly similar to the short description you give on your homepage!
Your meta description will give Google a better understanding of your website and it will help potential visitors decide whether your website is actually what they are looking for.
Final Thoughts
This is all probably a lot of information for you to digest. But your homepage is very important so you will need to understand how to properly optimise it. Your homepage is probably the first page visitors will see. Their impressions of this page will determine whether they stay on for longer and look at other sections of your website.
When optimising your homepage is it important that you keep the 3 main goals in mind. With these goals you will ensure that your homepage is the most SEO friendly it can be. The business explanation is a key section so make sure your description is clear and concise. Usually just a couple of lines are enough to grab attention.
Your keywords will play a major role. You should look to target more than one keyword. Develop a handful of keywords that directly relate back to the major theme of your website. Obviously you should always include your logo. On top of this, it is important that your homepage allows for easy navigation of the rest of the website.
Headings are a simple, yet important factor. They help to distinguish between different sections of your homepage. Your CTA will need to be clear, noticeable and direct, otherwise you may not see the desirable results you are after.
By showing social proof it helps potential consumers build trust in your brand. They will usually trust other consumer's opinion more than anyone else. Lastly, your meta description is plays a vital role because it gives Google and potential visitors a better understand of what is to be expected when they click onto your website.

Read ➡ How To Get Rid Of Negative Reviews
We are a friendly and reliable team that pays detailed attention to your projects and management of your brand. Our team at SEO Shark has a passion for all things online. We constantly innovate using the latest professional techniques and strategies.
https://www.seoshark.com.au/wp-content/uploads/2017/06/home.jpg
136
200
SEO Shark Team
https://www.seoshark.com.au/wp-content/uploads/2016/11/logo-4.png
SEO Shark Team
Steps To Creating The Perfect SEO Friendly Homepage