Developing and implementing a marketing strategy to find customers
After you publish your business website, you need to develop and implement a marketing strategy to find customers. When you do implement a strategy, you want two things to take place. First, you want to drive traffic to your company's website so you have an opportunity to present your business to potential customers. Then, you want to convert those visitors into paying customers. While this may sound simple, an internet marketing strategy can have many components.
Use Strategy to Increase Visibility
There are millions of websites online, and it is easy for a website to be lost along the internet superhighway. A good SEO strategy will help to increase the visibility of your company's website, but all too often, business owners hinder their own success by not developing an online marketing strategy. Small business owners may claim they are too busy taking care of the day-to-day operations of their company, but having online visibility is vital to the success of any business, regardless of size.
It is important that you combine your SEO efforts with your conversion optimization efforts in order to have the most success with your marketing strategy. Without using conversion optimization, the only thing that your SEO efforts will do is increase the amount of traffic to your website. Once you have the visitors, you have to convert them into customers so you can increase your company's profits. The first step is to increase the traffic to your site, but if you don't convert your web visitors into customers, your efforts are useless.
Conversion Optimization Suggestions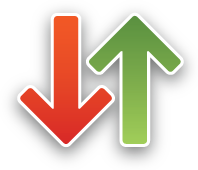 Use these conversion optimization tips on your website to turn visitors into customers.
Make sure your telephone number is visible on your website. Most customers want their information as soon as possible and don't want to have to wait for your email response. They will get frustrated if they can't readily find your contact phone number, and you can lose business.
Promptly answer all your phone calls and email. Try to avoid using an answering machine to get your calls and don't delay in answering any email inquiries. Your first impression is important in securing business; don't blow it by seeming uninterested in your customers.
Appear professional by correcting grammar and spelling errors on your site. Having mistakes on your site makes it look sloppy and thrown together. It will make you appear like an amateur, and your visitors will lose confidence in you and your business.
Make sure your pricing and shipping information are displayed prominently. Visitors to your site will get frustrated if they cannot find this information, as it can help them make a buying decision. If they cannot find the information on your site, you will probably lose them as customers.
As the saying goes, you only have one chance to make a good impression, and that goes for your website as well. Your business site represents your company and it must be at its best to find paying customers.

Lucas specialises in: SEO (Search Engine Optimisation), link building, AdWords, social media, web development, business branding and reputation management.

Latest posts by Lucas Bikowski (see all)
https://www.seoshark.com.au/wp-content/uploads/2014/12/opt.png
320
320
Lucas Bikowski
https://www.seoshark.com.au/wp-content/uploads/2016/11/logo-4.png
Lucas Bikowski
2014-12-13 23:49:29
2016-06-21 18:01:20
How to Use Conversion Optimisation on Your Website