You may not know it, but there are actually heaps of search engines out there available for helping people find the video they are looking for. But something you probably already do know is just how popular video content has become in recent years.
More and more people are spending their time watching videos, so if you want to ensure you are capturing those people, you need videos for your own website. Videos are a super engaging form of content and it is quickly becoming the preferred method of content consumption.
No matter the type of website you are in charge of, videos should make up an important component. You can no longer avoid using video! The data simply speaks for itself with research conducted by Wistia finding that people are spending almost 3 times the amount of time on a page with a video, compared to those pages without a video.
Many people believe that creating videos is very resource heavy, so it takes a lot of time and money. But it certainly doesn't have to! You can create a quality video without having to spend significant amounts of time or money.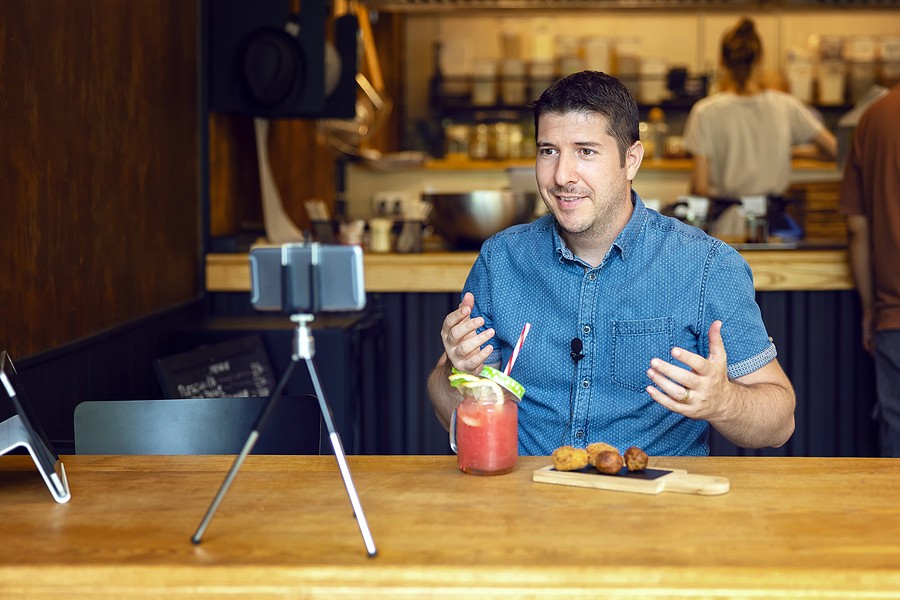 Video search engines are available to provide you with tips the creating the perfect video as well as help you find a video that is already available, so you don't actually have to do any of the creation yourself (however it is important to note the copyrights for the video before using it on your website).
The potential benefits you can get out of having video content on your site certainly outweighs the cost or time it takes. People these days just can't get enough of video content, so videos need to form part of your marketing and SEO strategy.
Think about it, even when you are doing a normal search in Google, how often do you see videos included on the results page? More often then not, right? Over time, Google has developed the results page and offered more valuable real estate to videos. Contact our SEO company for help if you need one.
You want to make sure you give your website the best chance to be included in that area of the results page, you can't do that if you don't include any videos! Make sure you are in the running for more space on the Google results page by adding videos to your site.
So, you are probably wondering where you can find ideas for your next video or a video that you can use on your own website. Well have a read on below at some of the most useful video search engines that can help you on your quest to video greatness:
YouTube
You have probably already heard of YouTube. Well, it is a great place to get ideas for videos. It is also not difficult to find fresh video content on YouTube, as there are so many videos that are being uploaded every hour. You may not think of YouTube as a search engine, but in reality it is, as you are searching for content.
If you are lacking ideas for your next video, then it is a good idea to type in your target keyword (that you would have found after doing keyword research and see what videos come up. Having examples is a good way to get your creative juices flowing.
You can see examples of what you like and things that you don't. You can create a video taking the best parts of what others have done and truly make it your own. There is so much unique content available on YouTube; you are really spoiled for choice.
With YouTube, you can also create an account to ensure a more personalised experience. This means that on the homepage you'll get suggested videos based on what you have watched previously and you also have the ability to save videos to watch later.
Google
Google was mentioned in the introduction; the great thing about this search engine is that there is a "Videos" tab in their results page, which focuses on providing only videos for the keyword typed in by the user. Google is by far the most popular and dominate search engine in the world, so you would be silly not to consider them when searching for video content!
You may find, however, because Google owns YouTube, a lot (if not all) of the videos included in Google's "Videos" tab are videos from YouTube. So what's better? Searching for videos through Google or YouTube? Well, it's six in one, half a dozen in the other. It really doesn't make that much difference. But it is good to know you have options!
Just like with YouTube you get a lot of different options and it should provide you with a significant amount of ideas to get the ball rolling. You'll be creating that awesome video for your website in no time.
Dailymotion
Now for a something a little bit different. Dailymotion is probably a video search engine that you haven't really heard of before. This website has millions of videos; so you will certainly be able to find something you are looking for.
If you haven't used Dailymotion before, you should probably take your time to look around the site and see what's what. On the homepage, they have the current most popular videos from a range of categories, including; music, sport, news and entertainment.
If you are looking for something in particular, then you can search as you would with any typical search engine. All you have to do is type your keywords into the search bar! If you want to create an account, you'll also have the ability to "favourite" videos and save them for later.
Metacafe
Another unusual one that you may not have heard before. If weird and funky videos are something that you are after, then look no further than Metacafe, they definitely have you covered. There are a lot of different categories to browse through, so it could be a good idea to look through a number of them to get your feel around the video search engine.
They also have a section called "Editorial Picks" which offers some of the most popular trending videos. Have a browse through those videos, or if you are looking for something a bit more specific, you can search for it directly.
Metacafe is great if you are looking for videos that are a bit fun and exciting, not your typical "business" type videos. This is why Metacafe is a great place to get creative with your videos. You will be able to find some truly unique content here on this video search engine.
Bing
Back to a search engine that you have probably heard of. Like Google, Bing is a typical search engine, but is also has a video section for those just looking for videos. While Bing doesn't typically get the same type of usage as Google does, it doesn't mean they aren't worth checking out.
Bing is different to Google and if you are really stuck for ideas for your video then you probably need to try something different, and a great place to start is certainly Bing. With so much video content available through this search engine, you are likely to find something that matches what you are looking for.
Some of the aspects that make Bing's video section different to that of Google's is that the videos play from the website directly, meaning if you like the video it is much easier to explore the website from which it came from. As well as this, it is much easier for people to distinguish the paid content from the organic video content.
Another thing is that videos found off Bing are typically optimised for mobiles. More and more people are using mobiles to search for things and there is nothing more annoying then trying to watch a video on your mobile device that isn't probably optimised for a smaller screen (compared to that of a laptop computer).
DuckDuckGo
This is another typical search engine with a video tab component. If you are concerned about your data and ensuring that everything is secure, then DuckDuckGo is the search engine for you when looking for new video ideas.
Privacy is becoming a really big issue these days and that is why this search engine is growing in popularity, because it provides something that Google doesn't. DuckDuckGo allows your search to be private (they don't store what you search for), they offer a secure connection and they block any trackers.
Your results may not be as personalised as you would expect from Google, but if you aren't willing to comprise on security, then DuckDuckGo is for you. Along with this, you can also search for videos based on country. Which is something cool that you can try out to see what videos are popular based on your keyword in each country.
This is especially great if your website targets a specific location, and you don't offer your products or services elsewhere. So for example, you operate in Australia only, well filter the video results for Australia only and you'll find the top video in that country. It's a completely different set of videos; based on which country you filter by.
Yahoo
Admit it, you have probably forgotten about Yahoo until just now. Yahoo used to have a fairly sizeable chunk of the global search engine market, but those days are certainly long gone.
Just because not as many people are using Yahoo anymore doesn't mean it's not worth checking out, it actually probably makes it worth checking out even more. This is because you are more likely to find different videos and therefore more creative ideas when it comes to videos for your own website.
There are a lot of videos to look through, so make sure you search your keyword in the search bar. Here you are likely to see a different set of results then you would on Google or Bing (even though Bing powers the search results). This is great because you are more likely to find something unique!
In Summary
Videos are an extremely important part of your website and you should (if you haven't already) put together a video strategy for your website. Video content tends to be much more engaging then other forms of content, including the typical written content.
Creating your own videos doesn't have to be as difficult as it seems. There are a lot of different video search engines (some that you may know, others you may not) out there to help you achieve video greatness.
Take your time to visit a number of these video search engines and really explore what they have to offer. You never know, you may find the video that sparks a new idea in your mind that becomes your most watched and engaged video of all time.
We are a friendly and reliable team that pays detailed attention to your projects and management of your brand. Our team at SEO Shark has a passion for all things online. We constantly innovate using the latest professional techniques and strategies.
https://www.seoshark.com.au/wp-content/uploads/2020/08/bigstock-Webinars-Lectures-Online-A-W-369068896-1.jpg
599
900
SEO Shark Team
https://www.seoshark.com.au/wp-content/uploads/2016/11/logo-4.png
SEO Shark Team
The Best Search Engines for Video Content